Disclosure: This page may contain affiliate links and we may receive a commission through them, but this is at no additional cost to you. For more information, please read our privacy policy.
Steel framing is 25 times stronger than the same framing in wood. It is also 30% lighter which can be huge when you are selecting a trailer for your tiny home.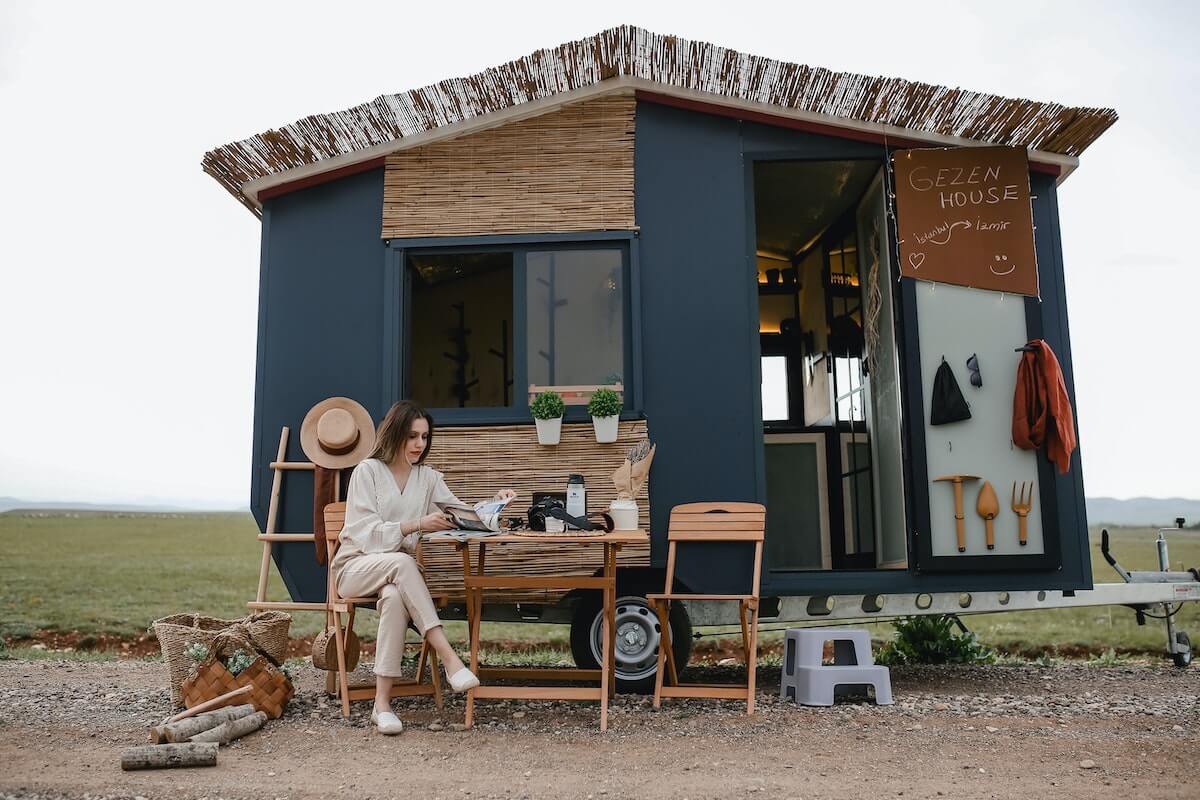 Want to have your own tiny house with personal space? Well, it is possible to build steel frame tiny houses on trailers. There are some great things about these tiny houses. They can offer you a simple living while being mobile. Also, these houses are energy-efficient and affordable. But two of the most important things that you need to keep in mind while building a tiny house are – tiny house trailers and framing materials. It is important to ensure better security, durability, and longevity.
How to Choose the Best Material?
When you are choosing the right material for building your tiny house, there are some good options to choose from. But if you are looking for one of the best options, then it has to be steel. With the highest quality steel frame, you will get longevity as well as versatility. It has proven to be effective against the test of time.
Besides steel, another option that you can opt for is wood framing. But wood studs are not as durable as steel, as you can only imagine. In the areas where there is a moisture problem, wood can be a drawback as well. Hence, choosing a steel frame is the best. Besides being the easiest way to build your house, there are many benefits of choosing the best quality steel for framing.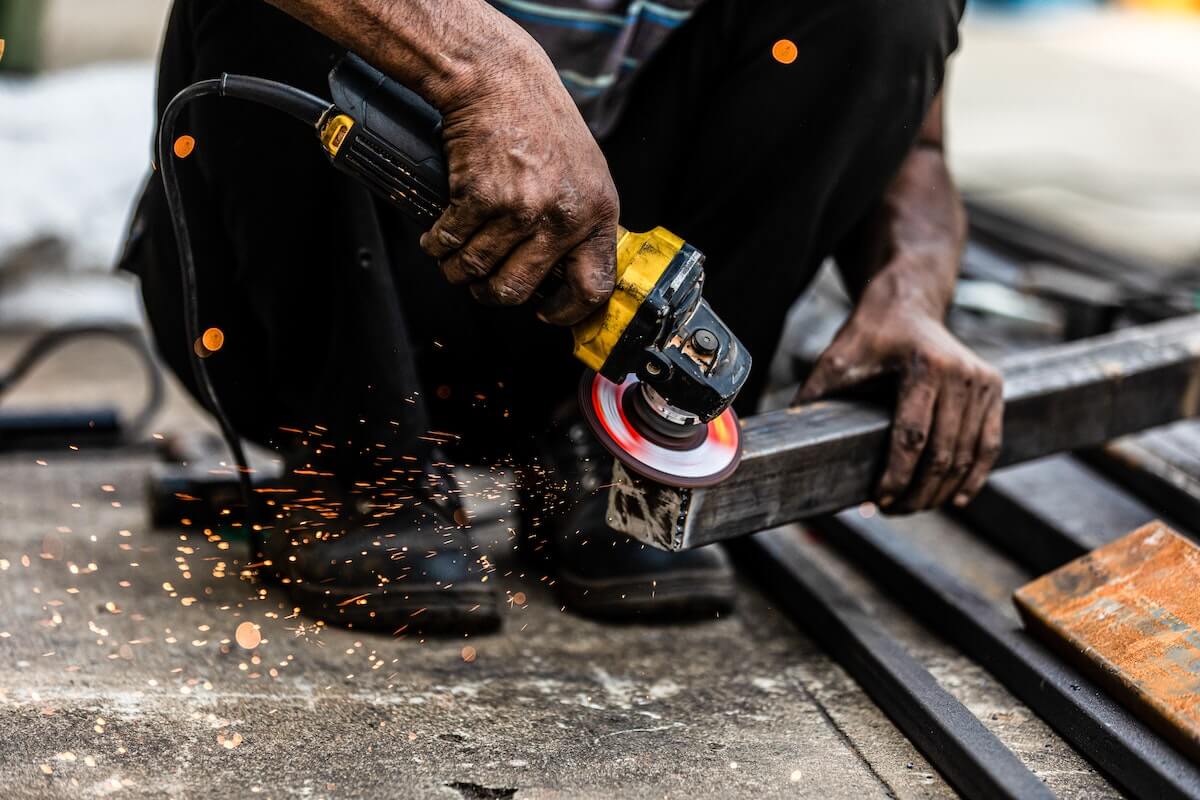 Benefits of a Steel Frame
There are many benefits to choosing steel for framing your tiny house. Some of the significant benefits are:
1. Strong and Durable
The first and foremost thing that you need to consider for your house is durability and strength. Of course, if your house is meant to protect you and your family, it must be durable and strong enough! When it comes to the highest strength quotient for building a frame, it is almost always steel. The strength of steel can remain unmatched as it can be highly durable. As much as steel is versatile in nature, it can also last for a long time. When compared to a wood frame, it is up to 25 times stronger as well as lighter.
2. Light in Weight
With the light gauge steel framing, you can get a lightweight frame for your tiny house that is also strong and durable. Thus, it will be much easier for you to move your home from one place to another. Too much weight can make the mobility of the house difficult. In some cases, there are weight restrictions too that you need to abide by. It is important to ensure that you are choosing a frame that is not only durable but also light in weight. It can also give you complete peace of mind that your house is safe and secure, regardless of any other factors. The steel studs are designed in such a way that they tend to be hollow. Hence, they remain incredibly light in weight. This can be a great advantage during the building process of your new tiny house.
3. Resistant to Rust/Corrosion/Termites
One of the most important factors that you need to keep in mind when deciding on the right frame to choose is resistance to rust or corrosion. If you are planning to settle in one of the coastal areas, then the chances of rust and corrosion are higher. But steel is resistant to both corrosion and rust. No matter what the humidity level is or what the moisture content of the air is, your steel frame tiny house will remain safe. In addition to this, another amazing benefit of having steel frames is that they are completely resistant to termites and white ants. If you have ever seen a piece of wood after a termite had burrowed through, you'll be picking steel.
4. Resistant to Water Damage
Another main concern is water damage. It is quite a common issue in many households and people often face a lot of damage due to floods, water overflow, and more. If you want to make sure that the damage is as little as possible even if the water gets soaked into the interior walls, then steel framing is the best option. Unlike porous materials, such as wood, steel frames can be helpful in protecting against water damage. You need to invest in the best steel frame kits to ensure that you are getting 100% resistance to any kind of water damage. Moisture damages can be very expensive to be repaired. Hence, the smart way to keep the entire process safe is by choosing steel.
5. Cost Effective
There is no denying that steel frames can be a bit more expensive than wooden frames. But the actual difference will not be as drastic as you may think because the total price can differ by about 10% to 30%. But as steel requires less maintenance in comparison to wood and also the cost of repairing is less, steel frame becomes the perfect option to consider. Though you may have to pay a hefty difference upfront, at the end of the day or in the long run, that difference is completely worth it. So, it is a cost-effective option if damage control, repair cost, and longevity are held into consideration.
6. Customization Available
One of the best benefits of opting for a metal frame in tiny house construction is customization. You can opt for a custom design to exactly fit your needs and requirements. While you can choose from the many pre-assembled panel options in the market, you can also get it personally customized according to your needs and preferred tiny home designs. You can go through the various design options available for free online or you can hire a professional to create a perfect design plan for your tiny house.
Final Thoughts
Now that you know which metal frame is ideal for your tiny house, then what are you waiting for? Get your building consent and start to build your steel frame tiny house. Make sure that you focus mainly on the stability of your home. Keeping that in mind, you can create the entire panel with steel as it will last for a long time providing resistance against rust, corrosion, water damage, termites, and more. Building a frame of steel is also quite easy as it doesn't require a lot of heavy equipment or tools to complete your tiny house project.
Popular Articles