Disclosure: This page may contain affiliate links and we may receive a commission through them, but this is at no additional cost to you. For more information, please read our privacy policy.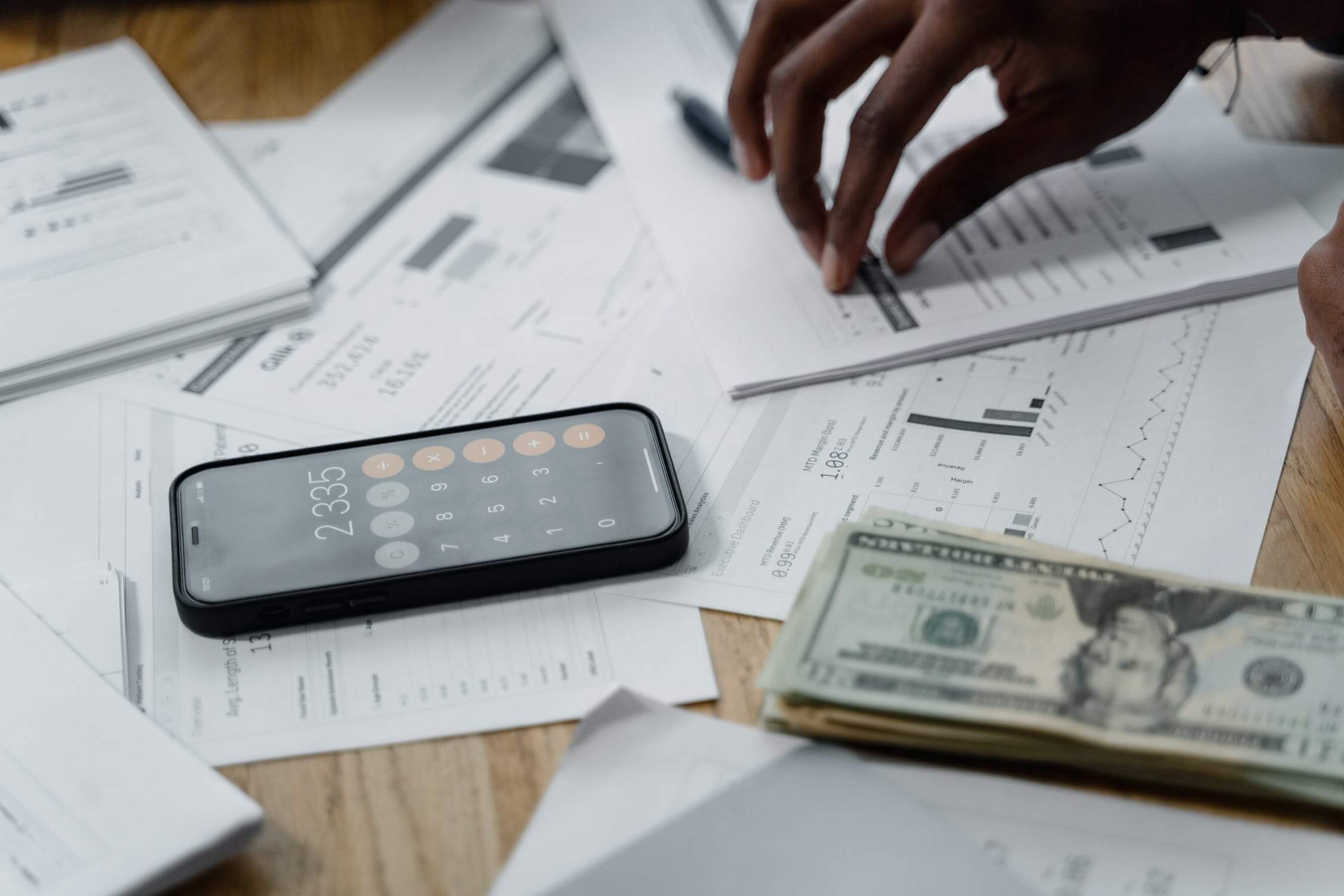 Paid Every Week? These Months Have 5 Paychecks in 2024
The first Friday of the calendar year, January 5th, 2024 is a normal day. That means that the majority of employers will process their payroll that day, instead of the next business day if it was a bank holiday.
That means this new year, the following list shows the five paycheck months for 2024:
March
May
August
November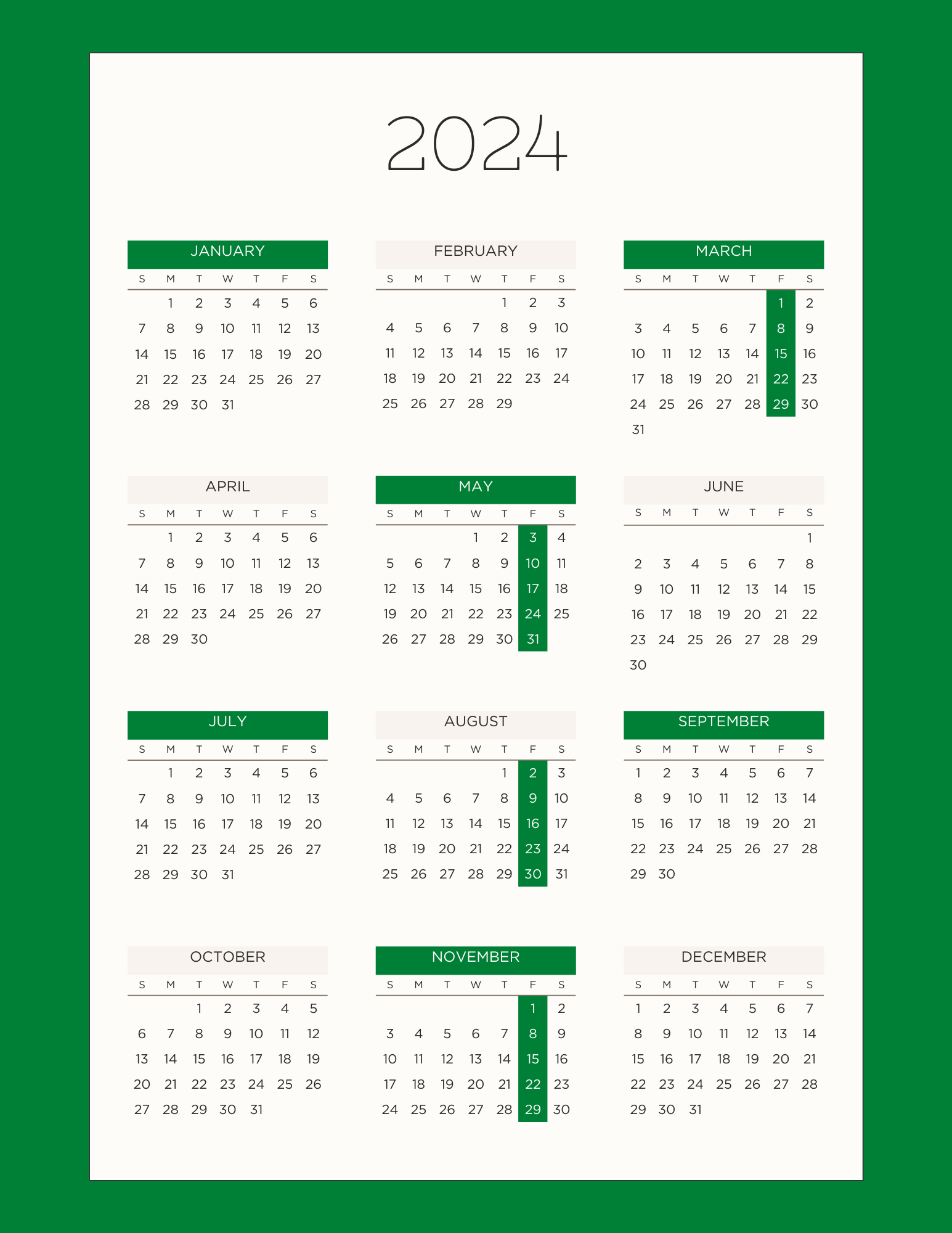 If you are curious about the months with five Fridays until 2030 we've got you covered:
2024 - March, May, August, November
2025 - January, May, August, October
2026 - January, May, July, October
2027 - January, April, July, October, December
2028 - March, June, September, December
2029 - March, June, August, November
2030 - March, May, August, November
Being paid every Friday (not every other Friday) is a great example of employee benefits. You aren't waiting a number of days to get paid, you are getting your final wages every week. You are not counting down the calendar days during a calendar month, looking for the end of this month to get paid. Instead, you have a weekly payroll cycle and are paid every calendar week. They could have a payment of wages via direct deposit, or be one of many small businesses but being paid on a specific day (Friday) your regular paycheck is fantastic!
How to Treat Fifth Paychecks as Bonus Money
Unfortunately, your boss doesn't just hand out extra income or a fifth check on pay day. Here's a simple tip to help you make your 5th paycheck feel like a bonus: budget as if you were only getting four paychecks every month.
It sounds easy, doesn't it? You didn't have to work any extra days, but you still got an extra paycheck. When you get that extra paycheck, you'll find a lot of cash in your pocket. If you haven't started a monthly budget yet, a five paycheck month is the perfect excuse to get started.
It is a good idea to follow personal finance tips like paying yourself first with your first paycheck, but the extra checks from the extra paycheck months You should treat that money as a bonus you can do whatever you would like with it, let's take a closer look at some good ideas to help you on your way:
What to Do With Your "Bonus" Paychecks
Pay Off Debt. If you currently are in debt, this can be a great option. Make sure to start with high-interest debt first. This could be your car payment, credit card debt, or mortgage debt.
Save For a Rainy Day. An emergency fund is vital to anyone's financial health. This could be put into a savings account (not a checking account), or a money market account.
Prepay some bills. We prepay our car insurance either six or 12 months in advance. It gets us a better rate, and then we don't have to worry about that expense every month. You can also make an extra payment on your credit card.
Start saving for Retirement. If you need a boost to start saving more in your retirement account, this extra cash can be exactly what you need. Take this as an opportunity to grow your nest egg.
Home Improvement Project. With these extra funds, you could do a project that adds value to your home. This is a surefire way to make that third paycheck feel like it was put to good use.
Christmas Gifts. Buy those gifts before the end of the year. Be ready when things come on sale, and you can buy toys in the summer that you can then use in the winter for Christmas gifts.
Treat yourself. I have this last on the list for a good reason. Treating yourself is important, but should happen after the other uses for your extra money are taken into account.
Frequently Asked Questions
Which Month Has 5 Weeks in 2024?
March, May, August, and November are the four months in 2024 with five weeks.
How do you approximate how much taxes you will pay per paycheck?
There are a few main categories of taxes that you will pay in every paycheck. The very first one is called payroll tax. This is 7.65% of your paycheck that will be paid. The next is federal income tax. This varies based on the amount of money you make, if you are married and file jointly, etc. The last category is state and local income taxes. Some states don't have a state income tax, and most locales don't have a tax. However, in certain areas these are import factors when determining how much tax you will be paying out of each and every paycheck.
How much of your paycheck should you save?
That's an easy one. As much as possible. Save until it hurts, and then save a little less.
Getting Five Paychecks in a Month
Five paycheck months provide you with many opportunities to improve your financial situation and set some financial goals. You can make your future a little more secure, pay off some outstanding debt, or take care of a large expense. This is the real thing. Not often are we provided such an opportunity to improve our financial position, increase our monthly cashflow, and get a couple of extra paychecks. A noteworthy takeaway is that this is the right time to lean more into personal finance. This is a great way to get your feet wet and put into practice all you have been learning about personal finance.
If you aren't tracking your net worth yet, make sure to check out Empower. This is the best way to chart your net worth at different times and see how your regular expenses and these new additional funds affect your overall net worth. It is mentioned a lot, but the more you save the more you have.
No matter how you plan on using those third checks make sure to be intentional with your money. Your future self won't regret it!
Popular Articles