Disclosure: This page may contain affiliate links and we may receive a commission through them, but this is at no additional cost to you. For more information, please read our privacy policy.

No-haggle pricing is a pricing strategy that sets a fixed price for an item. It is usually used in the car industry. The manufacturer sets the no-haggle prices, and car dealerships have to honor them.
CarMax has been using this strategy for years, and their customers love it because they know the price of their car before they even step foot into the dealership.
For years, CarMax has been using a strategy that people love. They will provide a price quote for your car before you even step foot onto their lot. This is because they can look at the make and model of your car and tell you what it's worth for free.
Does CarMax No-Haggle Price Include Tax?
The short answer is no it does not, but it's not that simple. If you're buying a car from CarMax, the no-haggle price does not include tax. However, no tax is charged if you sell a car to CarMax. This is because taxes are charged on a gain as a seller and the odds are that the price of the car that you sell for is going to be less than what you purchased it for.
So, the CarMax price does not include the tax which is taken from the buyer, along with the state sales tax and registration fee. Different states in the US have different tax rates or slabs. This means as the buyer coming to buy a car from your local CarMax store, you might get the lowest price around but make sure to ask for the out the door price.
The seller doesn't have to pay any tax. Keep in mind that title transfer fees are not included in either case.
CarMax Prices Include Tax Title & License Tax?
At CarMax, the advertised prices do not include taxes, title, and license (TTL) fees. These fees will be added to the car's price at the purchase time. Therefore, the buyer will need to pay these additional fees when they purchase a car from CarMax.
It's difficult for CarMax to know where the buyer's state and every state has different rules. They shuffle and transfer these cars to different physical locations in various states, frequently many times before the vehicle is sold. Therefore, these taxes are kept separate because they are legally required to charge tax based on the state the used vehicle is sold in. This means you will end up with a higher price than the advertised best price, but that is typical for all car dealerships. Make sure to ask for the out the door price, because that includes the dealer fee, documentation fees, shipping fee, registration fees, and any other extra fees you might not be expecting.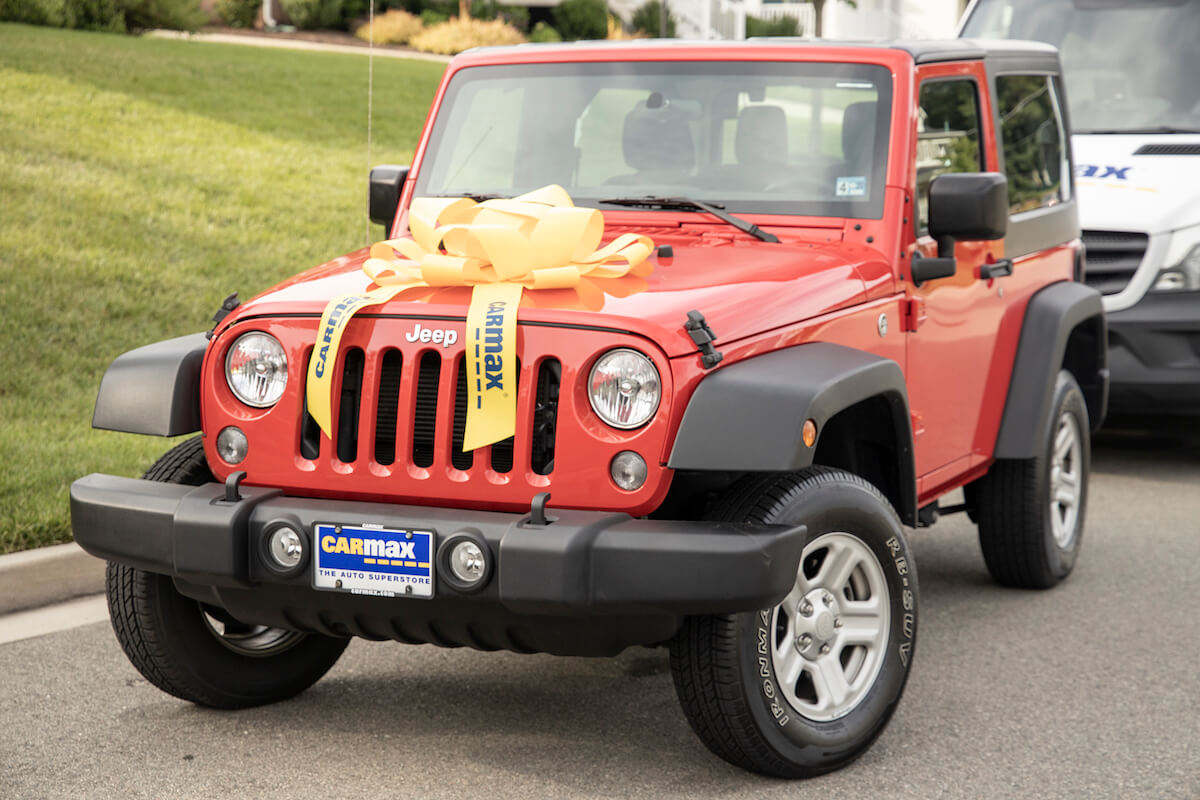 Factors that Influence Car Prices at CarMax
Vehicle prices at CarMax locations can change for each particular vehicle. This is because of the different fees that are involved with CarMax selling you a vehicle and it getting to you in person. Because CarMax has physical locations they end up charging higher overhead than other online car retailers.
Car buyers at CarMax frequently have to pay a transfer fee to bring a car from a different state. The local dealer might not have the exact car you want out on the car lot. This means that they will have to request a transfer to get the car of your dreams transferred to your location, and this will involve a fee to get it to you. This transfer fee can vary wildly depending on where you are located and where the car is coming from. While clicking around on CarMax's site for a new vehicle I saw anywhere from $150 - $500 to transfer a car. This adds an added complexity to the car buying process that you should account for.
To purchase that new car at CarMax, you will also be charged processing fees. These are usually framed as dealer charges, documentation fees, or even document preparation charges. Unless you are buying from a private seller, this is going to be part of the experience of car sales services so you should plan accordingly. The best way to prepare for this is to add $500 to the price of the vehicle, and then be excited if it is less than that.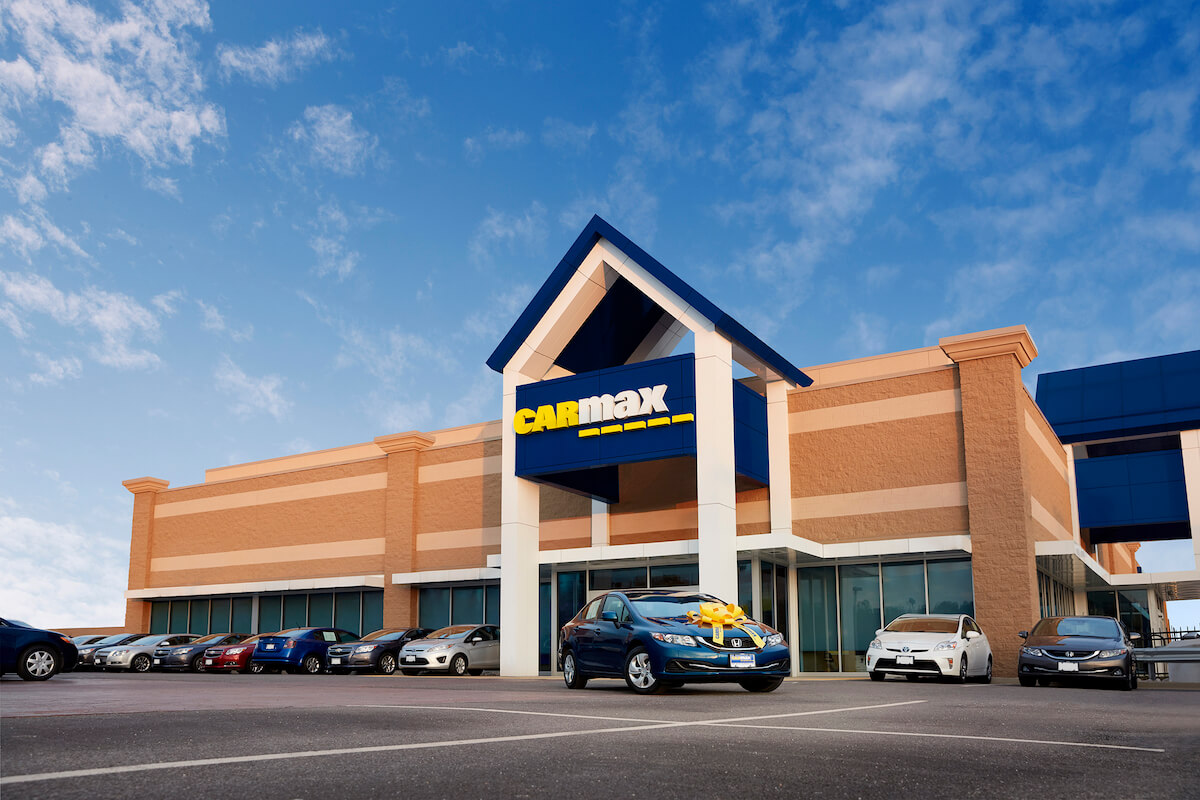 History of CarMax
CarMax is a used car retailer that sells new and used cars. CarMax has been in the business since 1993 and has grown to become one of the largest retailers of used cars in the United States.
The company was founded by Circuit City executives, who wanted to provide an alternative to traditional dealerships, where customers could purchase a vehicle without negotiating or haggling with a salesperson. CarMax's no-haggle pricing policy is based on the idea that customers are more likely to be satisfied with their purchase if they have not had to negotiate for it. In addition, CarMax offers warranties on all vehicles sold at retail locations.
Car prices at CarMax depend on what type of car you're looking for.
The No-Haggle Experience at CarMax - Is It Worth It?
CarMax has been in the car business for over 20 years. They are the largest retailer of used cars in America and one of the top 10 largest retailers in America. The company CarMax is known for its no-haggle experience, but is it worth it?
If you want a clean car and honest dealings, CarMax is an excellent option. It provides a hassle-free experience to buyers as well as sellers. That's why you don't have to go round and round the car and see if there are problems, coloring, or hidden faults. So, if a seamless experience is what you're looking for, CarMax is your best bet.
Moreover, CarMax has a different pricing structure than traditional dealerships. The company doesn't have any middlemen so they can sell their cars at a lower price. CarMax also offers a 7-day return policy and free vehicle history reports to help you make an informed decision about your purchase. The transparency also helps to minimize returns and other issues.
Generally, CarMax buys and sells used cars. But recently, CarMax has expanded its service to include loaner vehicles for people waiting for their vehicle purchases. It costs about $60 daily for the customer to rent a good car from CarMax, which is less than the typical cost of renting from a car rental agency.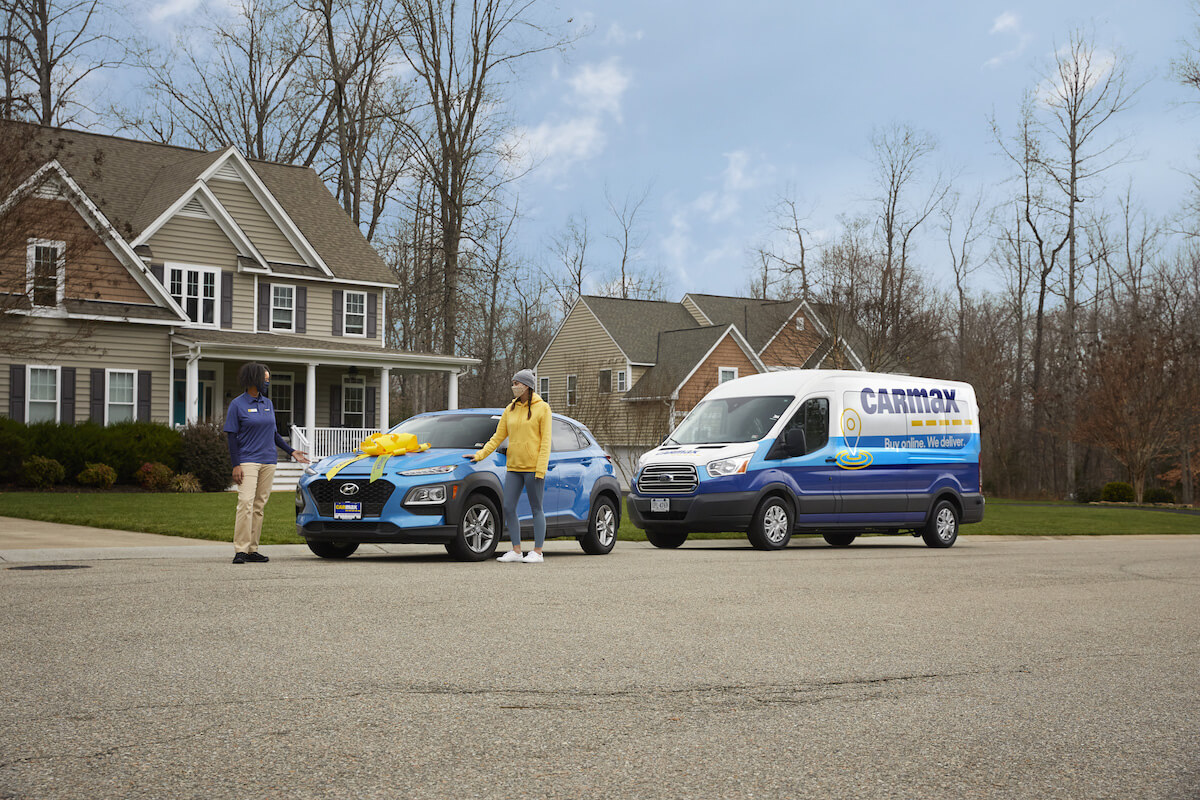 Is Th​​e​​re Any Window For Bargaining At CarMax?
The prices are fixed, and you can't change that by haggling. This is also why buyers come to CarMax; they get a fixed price take the car. So, the truth is, you can't bargain with CarMax. That's the whole point of the company: no haggle. That's why it's so popular with people who want to buy a car and need to get it done.
The company has a unique sales philosophy. If you want to buy a car, you can go to any other dealer in your area and negotiate on price and terms. But if you want the best deal possible on your new ride, CarMax is the place for you!
The critical element of CarMax's sales strategy is that they don't offer any haggle strategy at all. If you want to buy a car there and then, they'll give you an excellent deal.
Moreover, the only bargaining window is exchanging tires, minor fixes, or some tax credit. So, the price is still the same, and you receive some extra incentives.
How to Buy a Car Without Haggling
CarMax is an American company that specializes in buying and selling used cars. It was founded in 1993 as a way for people to buy cars without having to haggle over the price. It has grown into one of the largest used car retailers in the country, with over 200 stores nationwide.
Most people who don't want to engage in long conversations with the dealers and sellers prefer CarMax. CarMax provides an absolute value to both buyers and sellers. So, there's no time waste or who got the better deal.
The CarMax Advantage
CarMax is not just a place where people can go and buy a car without haggling; they also offer some other advantages that many other dealerships don't offer.
They have an onsite mechanic that will inspect your vehicle before you purchase it and ensure it's running well, they also offer free lifetime oil changes, and they'll even give you a free CarFax report, so you know everything.
Frequently Asked Questions
Does CarMax Have Dealer Fees?
The dealer fee at CarMax ranges from $100 to $400. Outside of the dealer fee there are no other fees for buying your car online from CarMax.
Final Thoughts
Buying your perfect next car at CarMax is entirely possible. The no-hassle car dealer has twenty years of experience in selling cars, and because they are still around it means they are doing a lot of things right.
The CarMax No-Haggle Price does not include tax in their promotional material. However, that just means you need to account for that when you go and purchase your next vehicle.