Disclosure: This page may contain affiliate links and we may receive a commission through them, but this is at no additional cost to you. For more information, please read our privacy policy.
Five great options for stay-at-home parents who want to earn more money while staying at home.
The following is a guest post from Gwen Payne.
Gwen Payne is a stay-at-home mom with an entrepreneurial spirit. Over the years, she has mastered raising her two daughters while side hustling to success through small ventures based on her passions -- from dog walking to writing to ecommerce. With invisiblemoms.com she hopes to show other stay-at-home parents how they can achieve their business-owning dreams.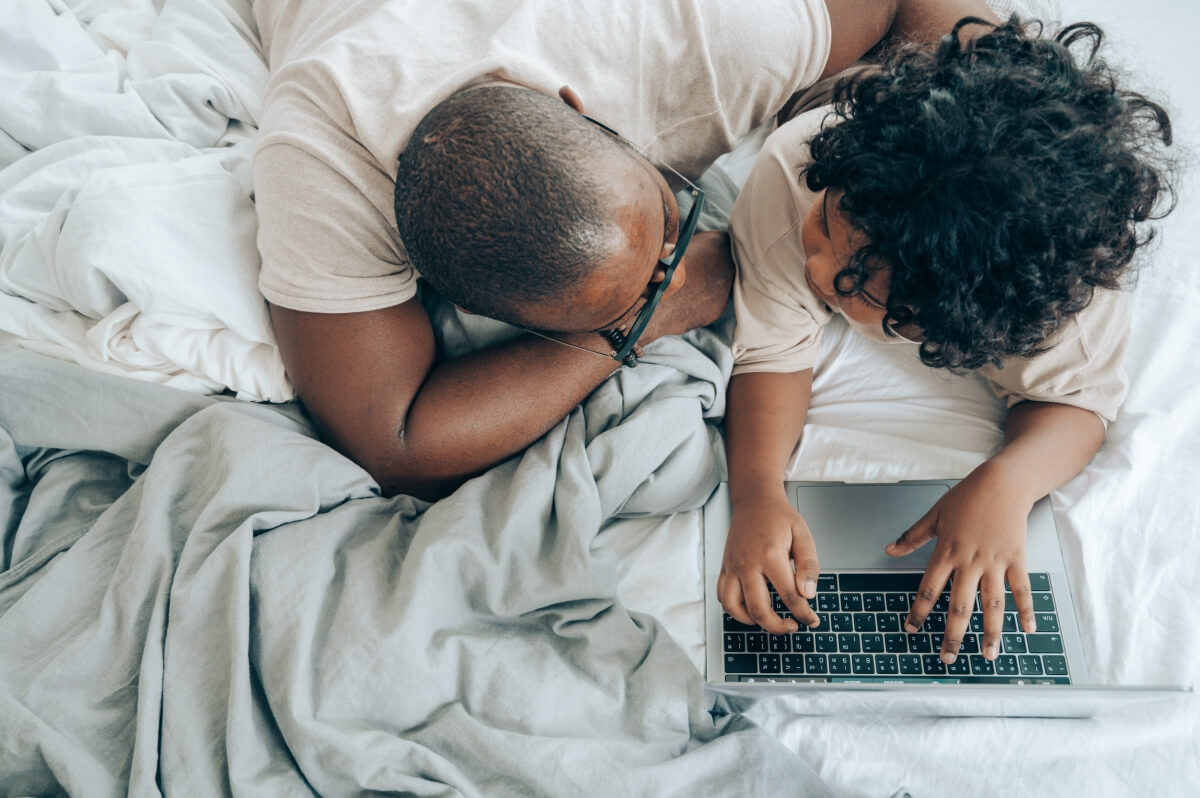 If you have taken time off from your career since having children, you may appreciate the fact that you have this opportunity to stay home with your kids — but at times, you might also feel concerned about your family's finances. After bringing home a paycheck for years, the absence of that additional money in your bank account may leave you worrying about economic insecurity. After all, raising a family on one income can be difficult!
Here's the good news: There are plenty of ways that stay-at-home parents can make money without taking too much time away from their childcare responsibilities. It can be challenging to find the right balance between work and domestic tasks, but once you figure out how to manage your schedule, you'll enjoy all of the benefits of your family's new source of income! If you're a stay-at-home parent hoping to boost your family's savings this year, consider the following money-making opportunities.
Starting an E-Commerce Business
You may not be in a position to open a brick-and-mortar retail shop, but if you've got an entrepreneurial spirit, you might be open to running an e-commerce business! When you're managing an e-commerce business, you'll be able to conduct transactions online. You can sell any products that you're passionate about and make a profit. As a business owner, you will need to track your finances, so check out personal finance blogs like Pineapple Money to make sure that you're accounting for all of your expenses and managing your savings properly.
What if you're interested in starting an e-commerce business, but you worry that you simply don't have enough room in your home to store your necessary inventory? If you're dealing with this roadblock, you may want to explore the possibility of starting a dropshipping business. Dropshipping is a fantastic approach to retail for stay-at-home parents because you'll be able to run your online shop without storing physical inventory in your own home.
Becoming a Freelancer
Many stay-at-home parents turn to freelancing to make some extra money. Freelancing is an attractive prospect for stay-at-home parents because it allows for plenty of flexibility. As a freelancer, you'll be able to take on multiple clients if you have the time and energy or scale down your workload when you know that you'll be busy around the house.
Which types of freelance projects are right for you? The possibilities are endless. Perhaps you have previous experience as a writer or blogger, and you could utilize those skills to create content for small businesses. Maybe you're an illustrator or graphic designer who would like to design logos and branding materials. Or, perhaps you were in charge of tasks like bookkeeping, email and calendar management, and data entry for your former employer, and you'd like to work with clients who are looking for administrative assistants. To find your first clients, you can create a profile on online job boards and start doing some virtual networking. You can also design your own portfolio website with examples of your work.
Tutoring and Teaching
Did you work with children before having your own and becoming a stay-at-home parent? If you have a background in education, you might be able to market your services as a tutor. You could choose to tutor your clients online or in-person, but virtual tutoring may give you a bit more freedom when it comes to scheduling. Teaching English online is also a viable option, as it's a really great fit for people who want to work remotely.
Take some time to think about which subjects you would like to teach — ideally, you should have up-to-date credentials to prove to parents that they can trust you with their child's education. You should also look closely at your schedule to determine how many students you will have time to work with. If you're unsure of how to find your first students, Chron suggests reaching out to local schools to see if you could advertise on bulletin boards in their buildings.
Remote Coaching
No matter which industry you worked in before, you may be able to share your expertise with the world as a coach. Furthermore, you could also offer coaching on parenting, health and wellness, or general lifestyle changes! Basically, almost anyone with great "people skills" can be a coach. Becoming a coach can be very rewarding, and you can organize coaching calls around your family's schedule. It does help to invest in preliminary training upfront, but you do not need to have a certain degree to provide coaching lessons.
In order to connect with potential coaching clients, you'll need to be proactive. International Coaching Federation recommends trying to figure out where your ideal clients would spend their time, both virtually and offline. This will allow you to meet interested parties in a neutral setting, where you'll be able to chat with them about your coaching practice.
Offering Other Services
You might also want to create your own part-time job that doesn't involve remote work. For instance, babysitting isn't just for teenagers — you could also offer babysitting services to other parents in your neighborhood. If you love pets, you could be a dog walker or pet sitter! Should you decide to start offering these types of services, you can start looking for your first customers by simply reaching out to your local friends and relatives. If they need someone to watch their kids or their pets, now they will know that they can turn to you! You don't necessarily need to create a website and engage in virtual marketing, but you could invest some time in this strategy if you wanted to expand your efforts.
Choosing to stay home with your children was probably a major life change, and saying goodbye to your career might have felt a bit strange. Even if you genuinely love being a stay-at-home parent, you might occasionally miss working and the additional security that comes with generating more income! If this rings true for you, and you have a few spare hours each week to spend working, any of these jobs could fit your lifestyle.
Photo via Pexels