Disclosure: This page may contain affiliate links and we may receive a commission through them, but this is at no additional cost to you. For more information, please read our privacy policy.
Portland has a long-standing reputation for independent designers and artists. It is home to an abundance of thrift and vintage shops including the following.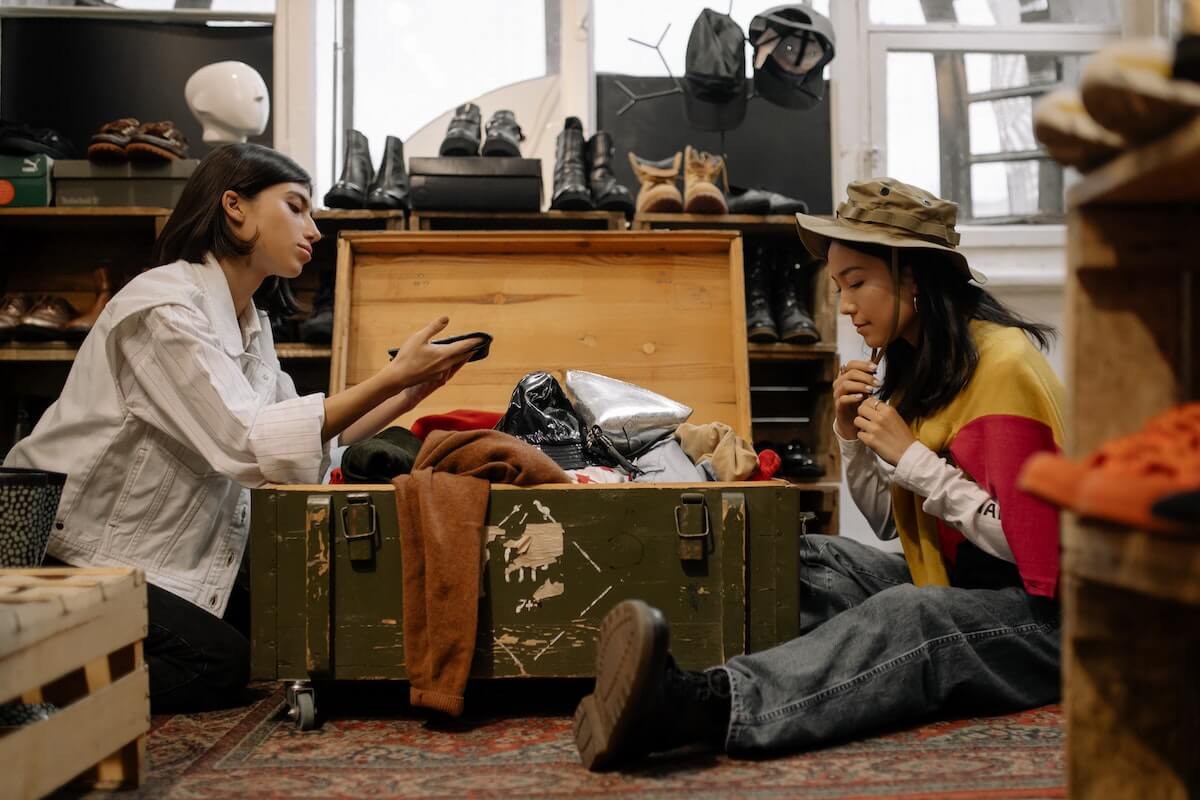 Portland is undoubtedly one of the best cities in the United States for thrifting. The city's vibrant culture and eclectic mix of residents have contributed to a thriving secondhand market that is home to some of the best thrift stores in the country. Portland has a long-standing reputation as a hub for independent designers, artists, and creatives. It is home to an abundance of thrift stores and vintage shops that offer a wide range of clothing, home goods, and unique items that you won't find anywhere else.
This city has a strong focus on supporting small, local businesses, and this is reflected in its thrift store scene. The city's thrift stores are particularly special due to the one-of-a-kind items they offer. From clothing and music to art and furniture, Portland's secondhand shops are a popular destination for treasure hunters from all over the country, including frequent visitors from the East Coast.
SE Hawthorne Blvd: A Thrifter's Paradise
SE Hawthorne Blvd is widely known as the heart of Portland's vintage scene, offering a wide selection of shops and independent dealers. The street boasts an array of vintage clothing and accessories, as well as modern home decor, pop culture items, and graphic tees. Visitors can explore a variety of shops and find unique treasures, including the first brick-and-mortar location of Buffalo Exchange, House of Vintage, and Red Fox Vintage. These shops offer a diverse collection of clothing from various eras, including the 90s and 80s. Moreover, the shops on SE Hawthorne Blvd also stock rare finds such as cowboy boots, leather jackets, and retro sunglasses.
Pearl District: High-End Vintage and Consignment Shops
If you're looking for higher-end vintage pieces, the Pearl District is a great place to explore. This area features upscale shops such as Workshop Vintage and Vein of Gold, along with consignment stores like The Real Real and Buffalo Exchange. In addition to vintage clothing, the area also has antique shops such as Monticello Antique Marketplace and Antique Alley, which offer a mix of vintage and antique furniture and decor. The Pearl District may be a little pricier than other areas, but the quality and selection of items make it worth the investment. Visitors can expect to find designer clothing and handbags, as well as high-end jewelry and accessories.
SE Division St: Hidden Gems and Unique Finds
For a mix of vintage and new home goods and unique finds, SE Division St is a great option. One must-visit shop is The Rebuilding Center, which caters to DIY enthusiasts and those looking for reclaimed materials. Additionally, The Cat Thrift Store offers a small store with big surprises. The independent dealers at Village Merchants offer a diverse selection of vintage items, including artwork, furniture, and other unique home decor. Another noteworthy shop on SE Division St is Red White, which is a great spot for local designers. Visitors can find a variety of handmade items and locally sourced goods here.
NE Alberta St and Williams Ave: Local Vendors Collections
If you're a music lover or looking for vintage records, NE Alberta St and Williams Ave are a must-visit. Besides offering vintage records and music, these streets also feature vintage clothing and home decor shops, such as Heart of Portland and Blue Thrift Store. Local vendors set up shops along these streets, offering unique things that visitors won't find anywhere else. The area is known for its lively atmosphere, with many local artists, musicians, and creatives showcasing their work.
SE Woodstock Blvd and NE Fremont St
SE Woodstock Blvd and NE Fremont St offer a more low-key shopping experience, with a focus on vintage and secondhand clothing. Visitors can find tons of clothes to sift through and an interesting selection at places like William Temple House Thrift Store and the Salvation Army. These shops offer a wide variety of clothing styles, from bohemian to grunge, and cater to all budgets. With their relaxed atmosphere, these streets are perfect for a leisurely afternoon of thrifting.
NW 23rd Ave: Great Selection and Reasonable Prices
NW 23rd Ave is another great spot for vintage shopping, with a mix of high-end and more reasonably priced stores. Hollywood Vintage is a favorite for vintage clothing and accessories, while Red Light and Buffalo Exchange offer a great selection and better prices. Visitors can expect to find vintage clothing from the 50s and 60s, as well as retro sneakers and boots. The area also has some great coffee shops and restaurants, making it an ideal place to spend a lazy day exploring the local shops.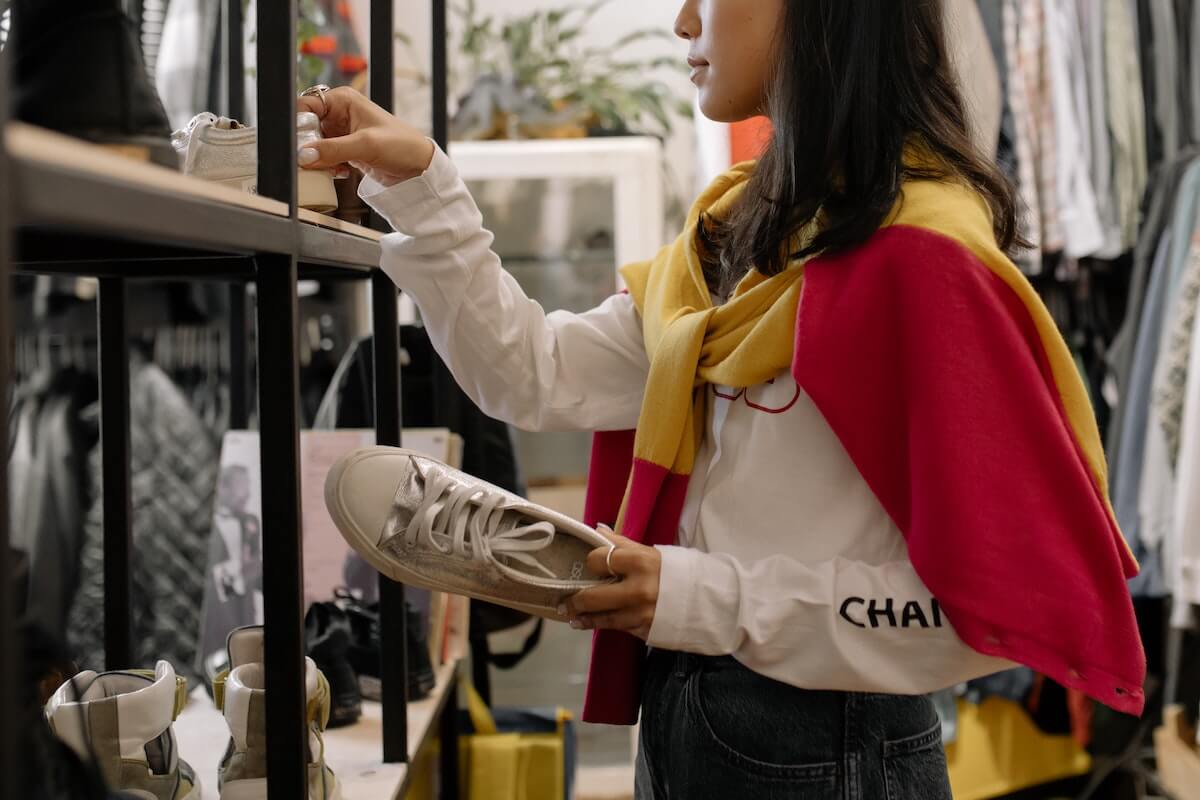 Is Thrifting Expensive In Portland?
Thrifting in Portland can be a mixed bag when it comes to prices. While there are still plenty of thrift stores where you can find excellent deals on quality items, the popularity of thrifting in recent years has driven up prices in some stores.
One reason for the increased prices is the growing interest in vintage and second-hand items. As more people turn to thrifting for unique pieces, the demand for these items has increased, leading to a rise in prices in some stores. Additionally, certain areas of Portland, such as the Pearl District, tend to have higher prices due to the concentration of high-end vintage stores.
It's also important to keep in mind that thrifting requires patience and persistence. While you may not find exactly what you're looking for right away, the thrill of the hunt and the satisfaction of finding a hidden gem can make it all worthwhile. So, while thrifting in Portland may not always be the cheapest option, it can still be a great way to find unique and high-quality items at affordable prices.
Tips for Thrifting in Portland
For those who are novices to the best thrifting in Portland, there is a multitude of things to keep in mind to make the most out of your shopping experience. One of the most fundamental things to keep in mind is that thrifting is all about the thrill of the hunt; as such, it is important to be prepared to dedicate a significant amount of time to browsing through the numerous treasures that await you in the aisles of these unique stores.
Here are some tips to make the most of your thrifting experience:
Set a budget: With so many unique finds, it's easy to overspend. Decide on a budget before you start shopping, and stick to it.
Dress comfortably: You'll likely be doing a lot of walking and trying on clothes, so wear comfortable shoes and clothes that are easy to change in and out of.
Bring a reusable bag: Many thrift stores don't provide bags, so bringing your own reusable bag is not only eco-friendly but also practical for carrying your purchases.
Be open-minded: Don't limit yourself to a specific style or era. Some of the best finds come from trying something new.
Check for quality: While thrift shopping is a great way to save money, don't forget to check for quality. Look for items that are in good condition and have minimal wear and tear.
Visit during off-hours: Avoid crowds by visiting thrift stores during off-hours, like early mornings or weekdays.
Research prices: Researching prices of similar items online can help you determine if you're getting a good deal.
By following these tips, you'll be able to navigate Portland's thrift stores with ease and find some amazing pieces to add to your wardrobe or home decor collection.