Disclosure: This page may contain affiliate links and we may receive a commission through them, but this is at no additional cost to you. For more information, please read our privacy policy.
The six best flea markets in the San Antonio area are Mission Market, Trader's Village, Eisenhauer Market, Bussey's Flea Market, and El Mercado.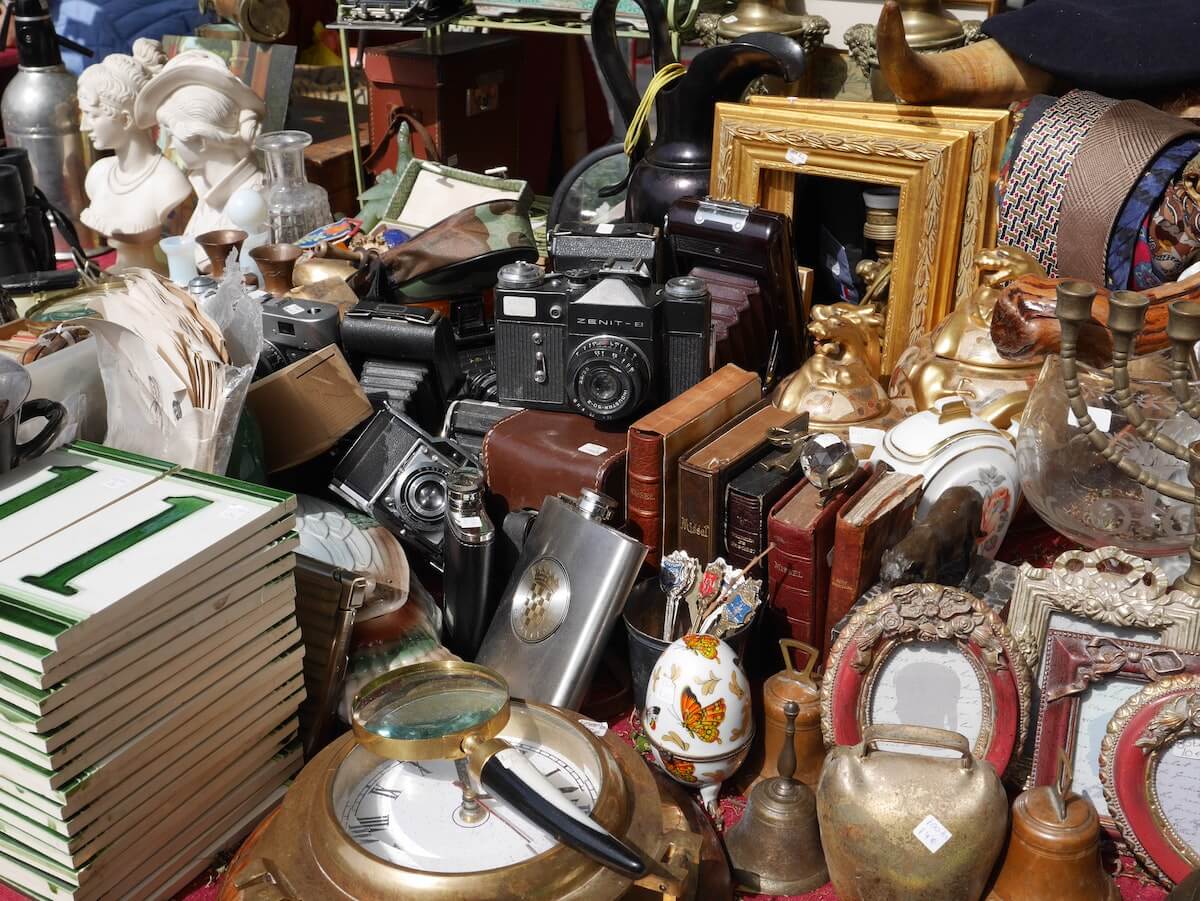 If you are in the San Antonio, Texas area and are looking for a fun activity to do for the weekend, look no further and travel to some of these six awesome local flea markets. You'll have a great time bargain shopping, eating delicious food, listening to live music, and overall enjoying the festival atmosphere that a flea market brings. This is the best way to shop for deals. You may even find some hidden treasures that you cherish for years to come. And if you are a small business owner that wants to start selling your items at flea markets this can also be helpful in deciding which flea market in the area to go to. Learn more about these six flea markets in order to find the best fit for what you are looking for.
Mission Open Air Market - Jumbo Market
Mission Open Air Market is an outdoor flea market that spans acres and acres. It is one of the biggest flea markets in San Antonio. While the market is held outside, there are shaded areas provided. You can expect to find a variety of produce stands, furniture, home decor, vinyl, jewelry, tools, clothes, and more. This flea market is a great place for food and has high reviews for the food they offer there. It has a variety of food trucks with delicious churros and must-try el pastor tacos. If you decide to go to this flea market just make sure to arrive early as the market can get really busy, especially on weekends.
Parking/Fees: Free parking and $2 admission
Hours Open: Wednesday, Saturday, and Sunday 6am to 5pm
Location: 207 W Chavaneaux Rd, San Antonio, TX 78221
Trader's Village - Family Fun
Traders Village is a very fun flea market that is also family-friendly. It has a bunch of festival attractions including many kids' rides and even a petting zoo. This market is outdoors but paved for your convenience. You can even rent scooters so that you don't have to be on your feet the entire time. There are thousands of shops filled with art pieces, kid's toys, car parts, home goods, fresh produce, plants, and pottery. There are also various food options at this flea market consisting of turkey legs, corn dogs, funnel cakes, pizza, and the best burgers. This market is generally busy, but most vendors don't show up until later in the morning so don't rush to get there as soon as they open. Credit cards are accepted and there are also ATMs available. Make sure to visit in the fall and enjoy the corn maze and pumpkin patch too!
Parking/Fees: $2 parking and $10 admission
Hours Open: Monday, Tuesday, Thursday, and Friday 9am to 5pm
Saturday and Sunday 7am to 5pm
Location: 9333 Southwest Loop 410, San Antonio, Texas 78242
Eisenhauer Market - Large Indoors
Eisenhauer market is an older flea market that was started in 1979. If you are looking to escape the heat, this market is for you as it is an indoor market consisting of three large buildings. It is the largest indoor flea market in San Antonio. It is a little more disorganized than most flea markets, however, this could be because it hosts over 200 vendors. If you are looking for high-end brand knockoffs, this is the place to go. You can also find antiques, collectibles, sports gear, clothing and accessories, household items, and plants. Frequently there is live music from bands that play there as well so you can enjoy the music while finding your bargains. Restaurants and a snack bar will keep you full while getting in all of your shopping.
Parking/Fees: Free parking and free admission.
Hours Open: Wednesday, Thursday, and Friday 12pm to 6pm
Saturdays and Sundays 10am to 7pm
Location: 3903 Eisenhauer Rd, San Antonio, TX 78218
Bussey's Flea Market - Most Popular
Bussey's Flea Market is a popular destination for those in San Antonio and is one of the best places you can go to find unique items. If you are the king of bargains, I'm sure you have been to this one. This market has over 500 different vendors! It's family owned and operated and very organized. While the flea market is held outdoors, there are covered patios for some necessary shade. They have a wide variety of items including antique shops, leather goods, fresh fruits, and even small animals. Bring cash as this is a cash-only market and while there are ATMs there are large fees for withdrawals.
Parking/Fees: $2 parking and free admission
Hours Open: Monday through Sunday 7am to 5pm
Location: 18738 I-35, Schertz, TX 78154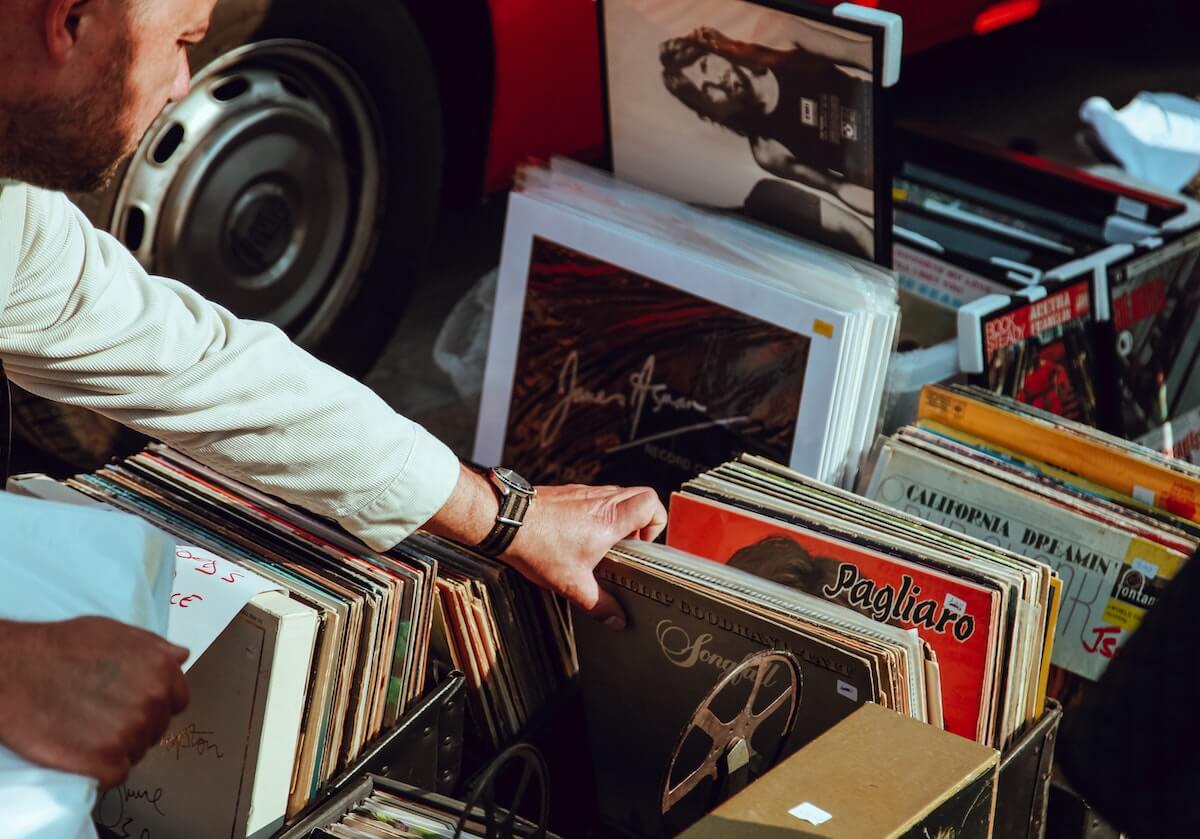 El Mercado - Event Central
El Mercado flea market is an outdoor market located in San Antonio with friendly services. It has covered and uncovered vendors and brightly colored shops to browse. One unique thing about this flea market is that they host events and even host high-end quinceaneras. Along with great deals, they have an outdoor dance floor and restaurants. Credit cards and apple pay are accepted here. If you are looking for good food, good music, and friendly vendors this is the flea market for you.
Parking/Fees: Free parking and free admission
Hours Open: Monday through Sunday 10am to 6pm
Location: 227 New Laredo Hwy, San Antonio, TX 78211
Alamo Marketplace - Up and Comer
Alamo Marketplace is an older flea market that is held indoors. Although in the past this flea market was going downhill it looks like it is starting to pick up again and can be a great place to do your shopping. Make sure you try some really good Mexican food here while also checking out the gift shops. If you are willing to do the bargain hunting, you can find some great flea market finds here. The packing lot is frequently packed, but there is a lot of space within the flea market.
Parking/Fees: Free parking and free admission.
Hours Open: Friday 11am to 6pm.
Saturday and Sunday 10am to 6pm
Location: 7171 Highway 90 West, San Antonio, TX
What is a Flea Market?
A flea market is a street market where a variety of vendors sell previously owned goods or second-hand goods. These markets can be seasonal, but the ones mentioned here are open all year. Flea markets emphasize sustainable consumption. Items usually found at a flea market consist of antiques, used goods, vintage items, and collectibles. People love going to flea markets to find the best deals on items and to also find unique collectibles that they couldn't find at a typical store. The environment of a flea market can also be really fun even if no purchasing is actually made.