Disclosure: This page may contain affiliate links and we may receive a commission through them, but this is at no additional cost to you. For more information, please read our privacy policy.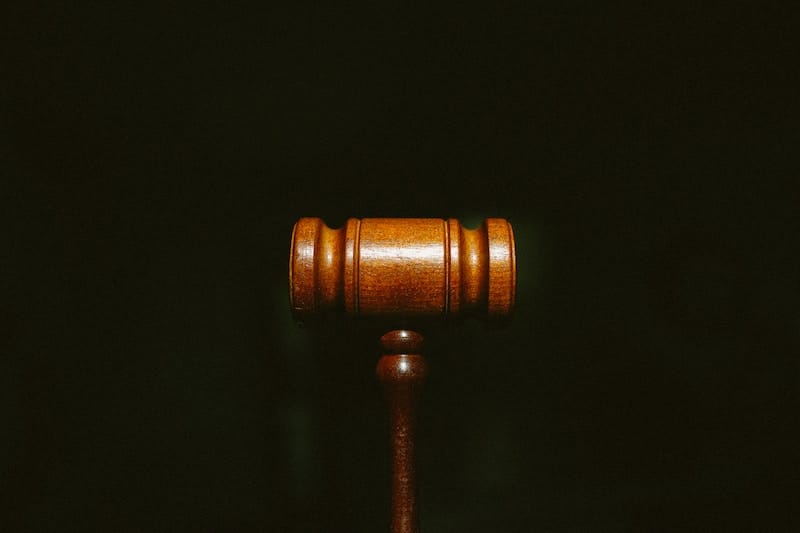 Robinhood, the popular trading app, has been a game changer for retail investors, allowing them to trade stocks without commission fees. However, it has also faced a myriad of controversies, including trading restrictions, data breaches, and alleged unfair business practices. If you're one of the many Robinhood users who feel wronged by the company, you may be wondering: how can I sue Robinhood? In this article, we will explore the legal avenues available to you, including class-action lawsuits, small claims court, and arbitration.
The Rise of Class-Action Lawsuits Against Robinhood
In recent years, Robinhood has faced a multitude of legal challenges from its users. From trading restrictions on meme stocks to data breaches that left customer information vulnerable, the company has been at the center of several high-profile lawsuits. As retail investors and Robinhood customers seek compensation for their grievances, class-action lawsuits have emerged as a popular and efficient way to address these concerns. In the following sections, we will discuss the major class-action lawsuits against Robinhood and the reasons behind them.
The GameStop Saga
Recently, the stock market experienced a remarkable event involving GameStop stock and a group of retail traders on Reddit. These traders banded together to create a short squeeze on big players like large hedge funds, who held short positions on GameStop, AMC Entertainment, and other so-called "meme stocks." The short squeeze caused the share price of these stocks to skyrocket, leading to huge losses for short sellers.
In response, Robinhood Financial, the online trading platform behind the app, imposed trading restrictions on these meme stocks. This move caused an uproar among retail investors who claimed that the restrictions favored financial institutions and led to several class action lawsuits.
Data Breach and Unauthorized Access
Robinhood has also faced lawsuits for data breaches, with unauthorized third parties gaining access to customer accounts, email addresses, and zip codes. The company has been accused of failing to protect customer information and not providing adequate customer service in addressing these issues.
The Legal Battle: How to Sue Robinhood
If you've been affected by Robinhood's actions and are considering legal recourse, there are several options available. These include joining a class-action lawsuit, taking your case to small claims court, or initiating arbitration proceedings. Understanding each of these options and their respective processes can help you determine the most appropriate course of action for your situation. In this section, we'll explore these legal avenues in more detail and provide guidance on how to proceed.
Class-Action Lawsuits
If you're considering taking legal action against Robinhood, one avenue is to join a class-action lawsuit. These lawsuits consolidate the claims of multiple plaintiffs who have similar grievances, making it more efficient to pursue legal action. There have been several class-action lawsuits filed against Robinhood, with some notable cases including:
A lawsuit was filed in the Northern District of California by Robinhood user Brendon Nelson, accusing the company of violating securities laws
A case in the Southern District of Florida, brought forward by Jeff Erez on behalf of retail investors who lost money during the GameStop trading restrictions
A lawsuit in New Jersey, where plaintiffs allege Robinhood did not provide the "best price" for customer trades, is in violation of financial industry rules
To join a class-action lawsuit, you should research existing cases and reach out to the attorneys representing the class members. Alternatively, you can consult with a legal expert to see if your case warrants a new lawsuit.
Small Claims Court
If you have experienced financial losses due to Robinhood's actions but do not qualify for a class-action lawsuit or prefer to pursue your claim independently, small claims court may be an option. Small claims court allows individuals to sue for damages up to a certain amount (depending on the state), without the need for an attorney. However, the process can be time-consuming and may require significant documentation and evidence to support your claim.
Arbitration
Arbitration is another potential avenue for resolving disputes with Robinhood. The company's customer agreement includes arbitration clauses, which means that customers waive their right to sue in federal court or participate in class-action lawsuits. Instead, disputes are settled through arbitration, a private and often more expedited process.
To initiate arbitration, you must submit a claim to the Financial Industry Regulatory Authority (FINRA), which oversees securities firms and brokers. Arbitration can be a quicker and less costly alternative to litigation, but the process is confidential, and the results are typically binding.