Disclosure: This page may contain affiliate links and we may receive a commission through them, but this is at no additional cost to you. For more information, please read our privacy policy.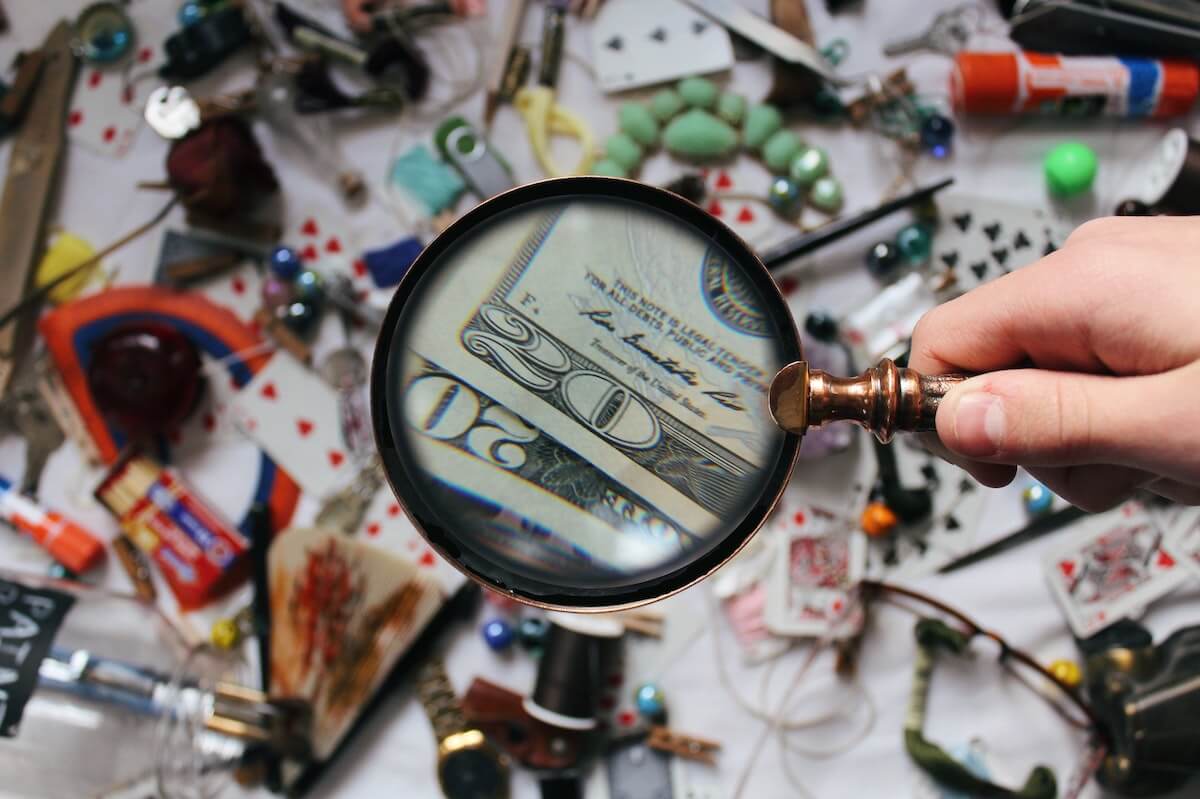 How Does Social Security Investigate, Anyway?
The United States Social Security Administration is the name of a prominent government agency. This group, as its name indicates, is responsible for the administration of Social Security disability benefits. If you have a medical condition or disability that interferes with your ability to work, you may be eligible for SSI benefits.
Many people all over the United States apply to receive assistance through SSI programs. Although many people apply for Social Security benefits on an annual basis, denials aren't at all uncommon. That's because many people simply aren't eligible to receive help through Social Security disability programs and similar options. This is where social security fraud comes into play. What is disability fraud? Disability fraud is exactly what it seems to be. If an individual applies for benefits using a fraud scheme of any kind, that's disability fraud in a nutshell. If an individual submits false statements as part of a disability claim, that's a more specific example of fraud.
It makes sense that the Social Security Administration takes allegations of fraud extremely seriously. If this group suspects that a benefit recipient has committed fraud, it may conduct a thorough fraud investigation in order to get to the bottom of things. A person who lies about having a mental disorder may be the subject of an exhaustive investigation. A person who commits identity theft by pretending to be someone else may become the subject of a detail-oriented investigation as well. People who are guilty of fraud may become subject to criminal prosecution.
Fraud Prevention and More
Submitting false medical records to the Social Security Administration can be a major problem. The agency quite understandably frowns upon deception. That's the reason it encourages people to report any and all possible cases of fraud. Examples of social security fraud are more than abundant. They include but are not limited to:
Submitting false information on disability claims
Bribing Social Security Administration workers
Not alerting the Social Security Administration about the passing of beneficiaries such as family members
Not using representative payee benefits properly
Hiding things that influence benefit eligibility matters
The truth is that public assistance programs are a big deal. That's why the Social Security Administration puts a lot of effort and time into identifying fraud cases. The group quickly involves law enforcement in relevant cases. The group collaborates with the OIG or the "Office of the Inspector General" as a means of investigating fraud allegations carefully and meticulously. The goal behind all this is to deliver justice to the public. People who are guilty of fraud may be subject to criminal penalties, civil monetary penalties and similar things.
Thorough Fraud Investigations
The Social Security Administration encourages people to alert them regarding any and all suspected fraud cases. People can alert the agency by calling the designated fraud hotline for the aforementioned Office of the Inspector General. They can also report fraud via the Internet using the OIG's website.
What typically makes social security investigations particularly effective? It can help for people who report possible fraud to include details such as names, phone numbers, home addresses, SSNs (Social Security Number) and even dates of birth. It can be particularly useful for people to describe specific fraud cases clearly. They should strive to talk at length about location, time, strategies, motives and everything else along those lines.
Once the team members at the OIG get alerts, they thoroughly assess them. Doing so gives them the opportunity to figure out how to respond properly. They may consider maximum penalty approaches. They may analyze bank accounts for additional clues. The possibilities are plentiful. An SSA investigator may delve deeper into medical records and other kinds of documents.
The Office of Investigations performs criminal investigations that pertain to fraud allegations that tie in with SSI programs. The office concentrates on possible misconduct in general as well. The investigations delve into more than just Social Security Disability programs. They also regularly delve into both employees and operations overall.
Cooperative Disability Investigations is the name of the division that monitors the comprehensive Cooperative Disability Investigations program. This is an anti-fraud effort that battles it out against fraud that falls under the vast Social Security umbrella. This office takes charge of elaborate criminal investigations. It regularly researches the possibility of misconduct from senior officials who work for the Social Security Administration, too.
Investigations can lead to all kinds of outcomes. They can lead to civil monetary penalties, civil prosecutions, criminal prosecutions and Administrative Sanctions. They can in some cases even bring on administration actions that are connected directly to the Agency.
Keeping Identity Theft at Bay
Do you want to protect others from SSA investigation nightmares and similar headaches? You should zero in on the possibility of identity theft. It can be prudent to try to protect yourself from all of the dangers of this kind of theft. You should make a point to not bring your Social Security Number anywhere. If you have a Social Security Card, you should store it in a safe place at all times, period. Refrain from ever saying your number when other people can hear you.
Be on the lookout for any and all potential phishing scams. These scams in many cases involve telephone calls, suspicious links on the Internet and email messages. The aim behind these scams is to "fool" people into giving out personal and sensitive information.
If you have social media accounts, you should play it safe. Never disclose anything personal on Facebook, Instagram, Twitter and LinkedIn accounts.
It can be shocking to realize that someone else has used your personal Social Security number for any reason. People sometimes steal these numbers in order to attain phone accounts, bank loans, credit and goods in general. If you have any reason to think that you're a victim of SSN theft, you should reach out to the representatives of the FTC (Federal Trade Commission) without skipping a beat. You can call the identity theft hotline.