Disclosure: This page may contain affiliate links and we may receive a commission through them, but this is at no additional cost to you. For more information, please read our privacy policy.
There are many benefits to living in Oregon. These include beautiful outdoors, vast vineyards and breweries, good food, great jobs, and clean and eco-friendly.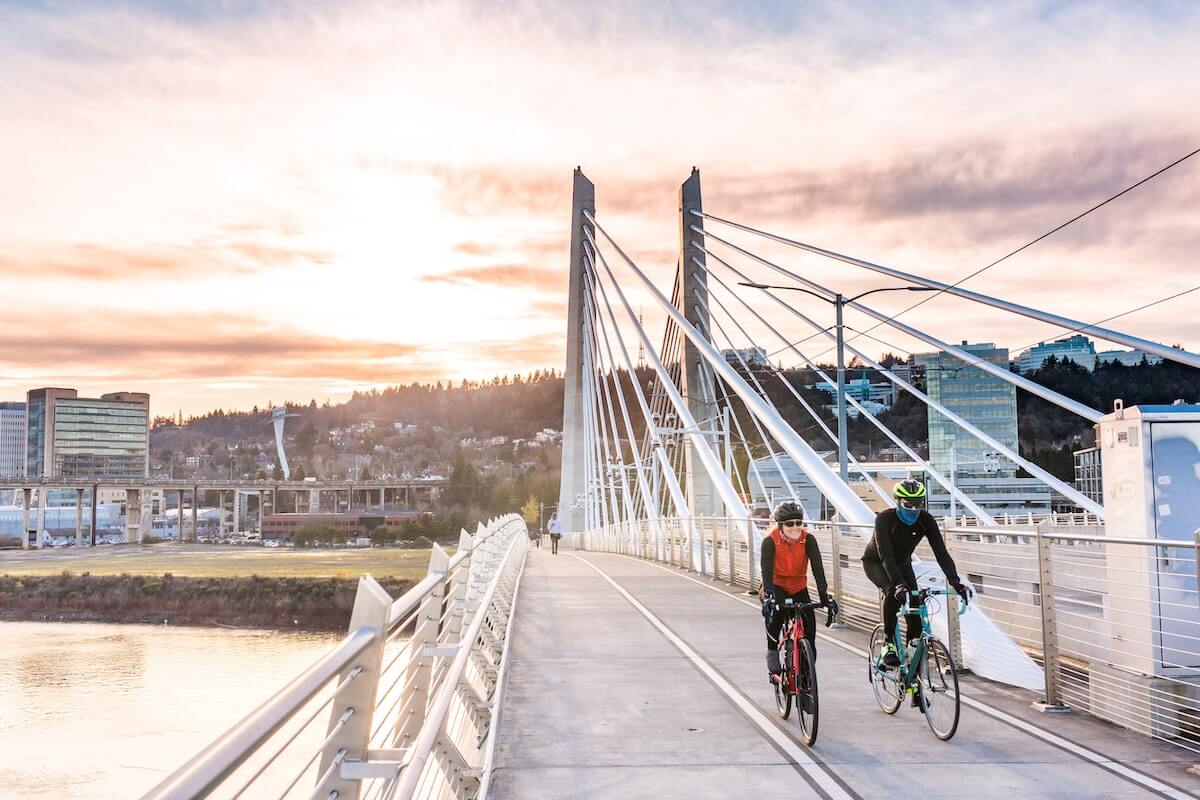 With remote work being at an all-time high, people are looking into moving to their dream location and enjoying the benefits of their surroundings. Oregon is one of the states that is seeing a lot of new residents and it's no wonder why. There are a plethora of benefits to living in this state and we will delve into them later in this article, along with any downsides that may help you completely understand what it would look like to live in Oregon.
First, let's go over some of the things that make Oregon unique that you may not already know.
Oregon is located in the pacific northwest and is bordered by Washington state, California, Nevada, and Idaho. The Oregon coast lies on the pacific ocean, the largest and deepest ocean. Oregon, also known as the "Beaver State" got its nickname because while it was being settled, the fur trade was a staple to the economy. It is a liberal state with both of its senators in the democratic party. Oregon is known for its beautiful outdoors and mild climate. Their state is actually the only state to have a state nut, and they chose wisely - the hazelnut! They produce 99% of the United State's commercial crop of hazelnuts. So the next time you are eating Nutella, thank Oregon.
Oregon is home to Oregon State University - the state's largest university. It is ranked 89th in the nation and offers over 200 undergraduate degrees. Those interested in attending this school should know that it is moderately selective with its students and accepts about 54 percent of its applicants.
The capital of Oregon is Salem, although some may assume it's Portland due to the city's popularity. Some popular cities in Oregon are Salem, Portland, Medford, Corvallis, Eugene, Bend, Coos Bay, Springfield, Beaverton, McMinnville, and Hillsboro.
Pros of Living in Oregon
Now that you've learned some interesting facts about Oregon, let's go over some great benefits of living there.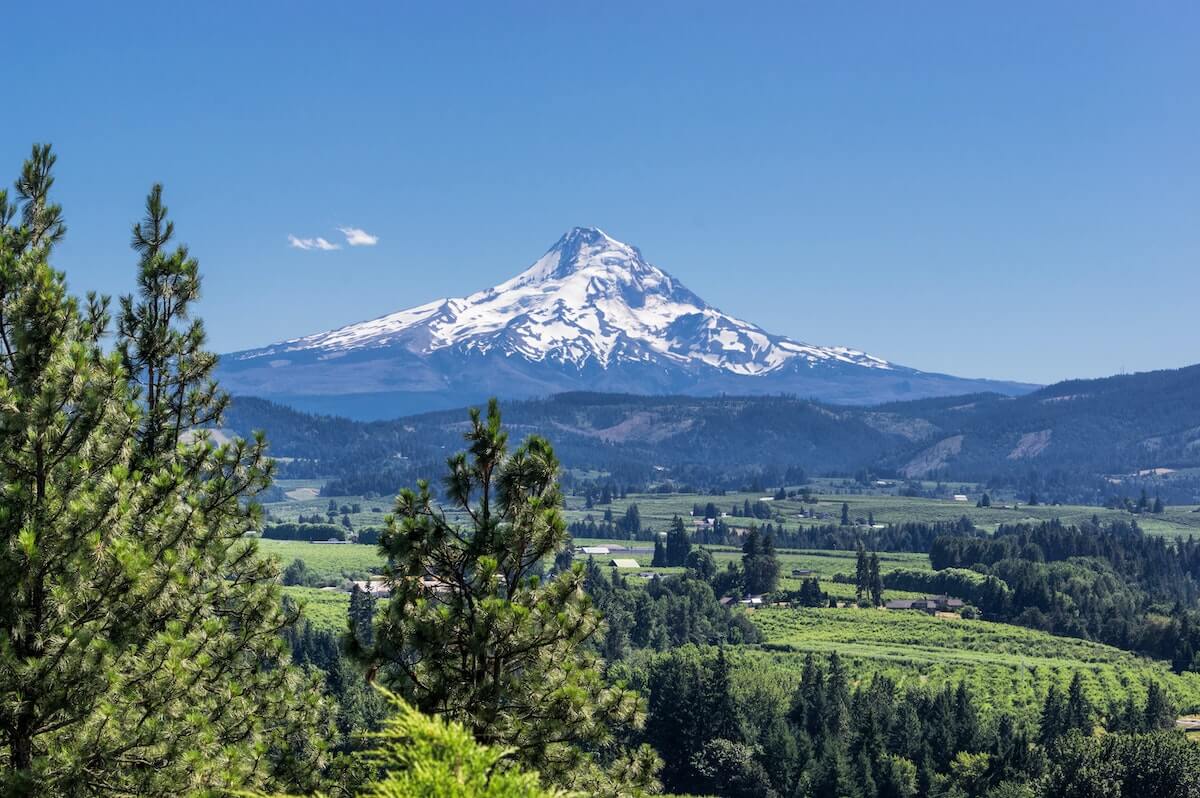 1. Beautiful Outdoors
As mentioned above, Oregon is a beautiful state with a variety of outdoor views and activities. From their beaches to their mountains, if you are interested in spending your free time outside, Oregon is the place for you. It is filled with green spaces, lush forests, and beautiful scenery. All of their west coast beaches are available to the public and traveling from the beach to the mountains can be easily done in a day. Oregon has five national parks known for their natural beauty. These parks include Crater Lake, John Day Fossil Beds National Monument, Oregon Caves National Monument, Lewis & Clark National Historical Park, and the McLoughlin House.
Some of the outdoor activities that you can do in Oregon are hiking, skiing, surfing, and whale watching, and these activities can be done in Oregon for most of the year due to its mild climate. If you are looking into doing some hiking, you can visit some of the 150 waterfalls that can be found in Oregon. Some beautiful places in Oregon that are a must-visit are Mt Hood, Mt Adam, St. Helens, and the Columbia river gorge.
A fun fact about Oregon is that it grows most of the Christmas trees in the US. If you are wanting to see this beautiful view you can take a long drive and see the agriculture firsthand in the Willamette valley.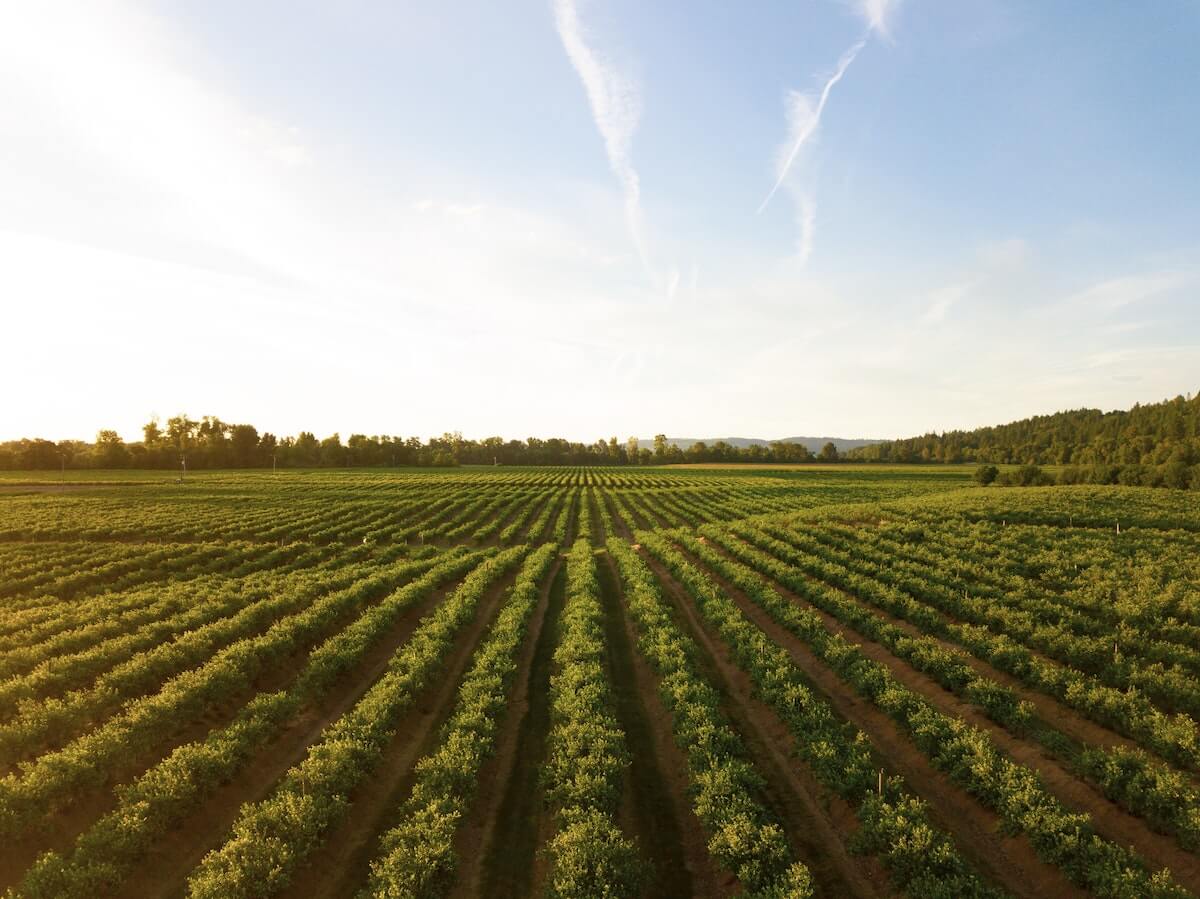 2. Vast Vineyards & Breweries
If you love drinking alcohol and learning more about how it's made, Oregon is the place for you. The city of Portland has the most breweries in its city than any other city in the world - 60! There are also over 750 vineyards in Oregon that grow a variety of different wine grapes that you can taste test for yourself. Oregon wines have recently become pretty famous with several wine tours. If you like a good Pinot noir, come visit the Willamette Valley in Oregon and try one for yourself.
3. Ghost Towns
While seeking out haunted places may not be for everyone, if that is your thing you may need to schedule some ghost town tours in Oregon. Oregon is the nation's ghost town capital with over 250 ghost towns! The most popular ghost town in Oregon is Shaniko Ghost Town. It is located in Northern Oregon and sees hundreds of tourists each year.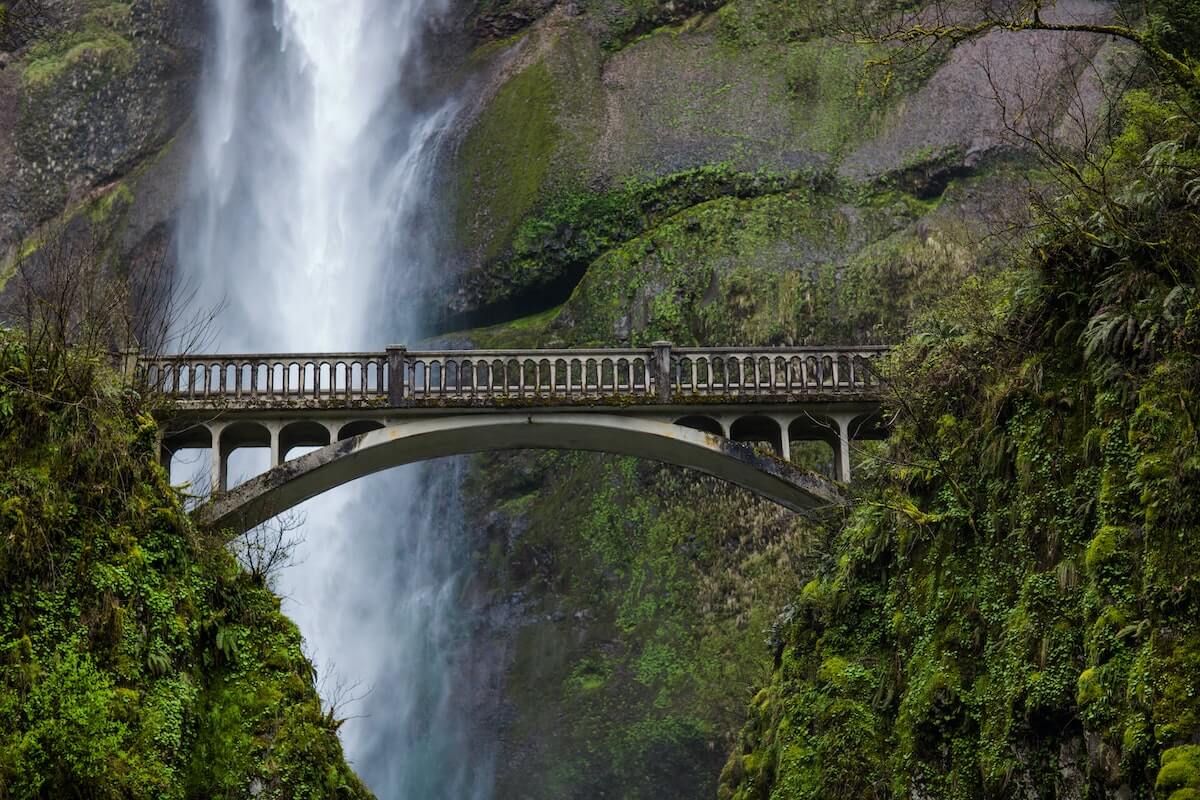 4. Bridges
You may already know that one of Portland's nicknames is Bridge City. This is because Oregon has more than 7,000 bridges, with 12 of them all in Portland's city limits. Oregon's most famous bridges are St. John's Bridge, Steel Bridge, Hawthorne Bridge, Tilikum Crossing Bridge, Burnside Bridge, Fremont Bridge, Broadway Bridge, Morrison Bridge, and Marquam Bridge. These impressive and unique landmarks should be added to your itinerary.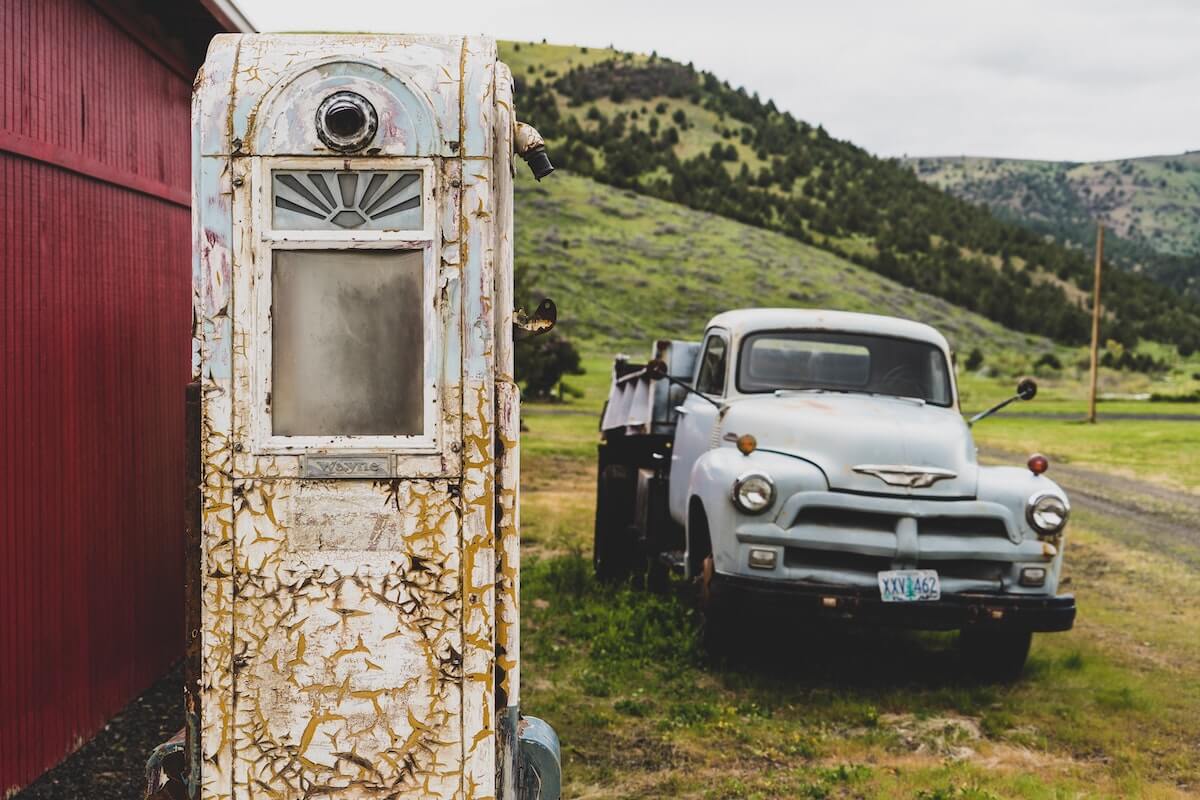 5. Don't Pump Your Own Gas
A unique tradition that Oregon has held onto is that their gas stations fill up your gas for you - they are not self-serve like most gas stations in the United States. This means you are required to stay in your car while at the gas station and an employee does all of the work for you. The only exception to this is in rural areas of the state where you will need to pump your own gas. There are only two states in the US that still do this, they are Oregon and New Jersey.
6. Friendly People
According to other Oregon residents, the state is full of friendly people that want to talk and get to know you. The residents of Oregon are authentically themselves and are accepting of people from all different types of backgrounds. Portland is known to be a tolerant and friendly city. While there may be a bunch of retirees living in Portland, the city is also known to be full of diverse, and young residents.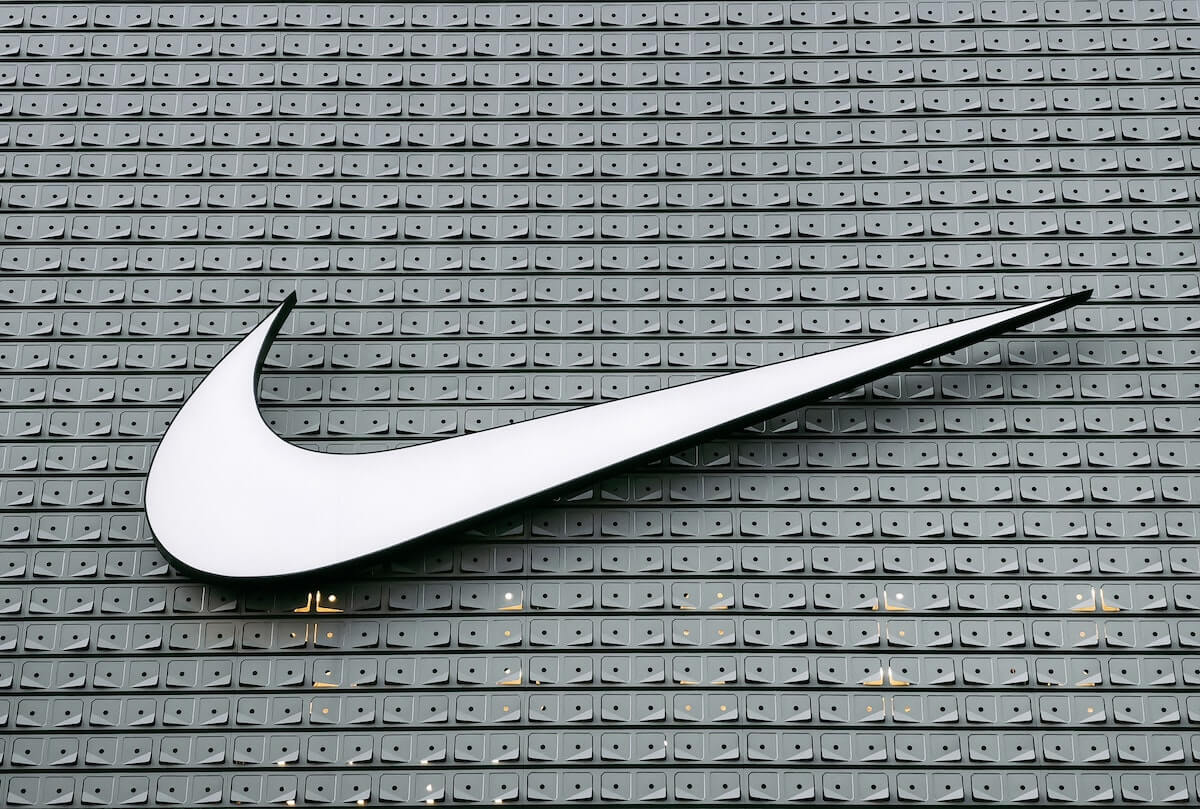 7. Great Jobs
There are plenty of software technology and startup jobs located in Oregon. Silicon Forest is actually the term for the high-tech companies that are located in Northwest Oregon. Some of these large corporations include big names like Nike, Precision Castparts, FLIR Systems, StanCorp Financial Group, Schnitzer Steel Industries, Columbia Sportswear, and more. Portland's tech industry has seen a lot of growth in the past five years and will most likely continue to attract big companies and talent. If tech is your current line of work, you may be able to find some great job opportunities working locally in Oregon.
8. Good Food
Speaking of large well known companies, did you know that the Tillamook Cheese Factory is located in Oregon? It is the largest cheese factory in the world and also brings in a vast amount of tourists of all ages. Those that visit can go on a self-guided tour to see how their cheese is made and learn about the cheese-making process in general. This tour also comes with samples and a gift shop full of Tillamook products.
Besides Tillamook cheese and ice cream, Oregon has great options when it comes to food. Portland was actually the first city to promote the food cart business and continues to share in its popularity. Portland itself has over 600 food trucks and trailers filled with decision treats to try. Some of these include Yoshi's Sushi, Farmer and the Beast, Kabba's Kitchen, Erica's Soul Food, Stretch the Noodle, and Jojo Food Truck.
Oregon is known for its hazelnuts, huckleberries, marionberries, and Dungeness crab. Some popular things to eat while in Oregon are Voodoo Doughnuts, Pok Pok's chicken wings, Salt & Straw Ice Cream, and Moonstruck Chocolates.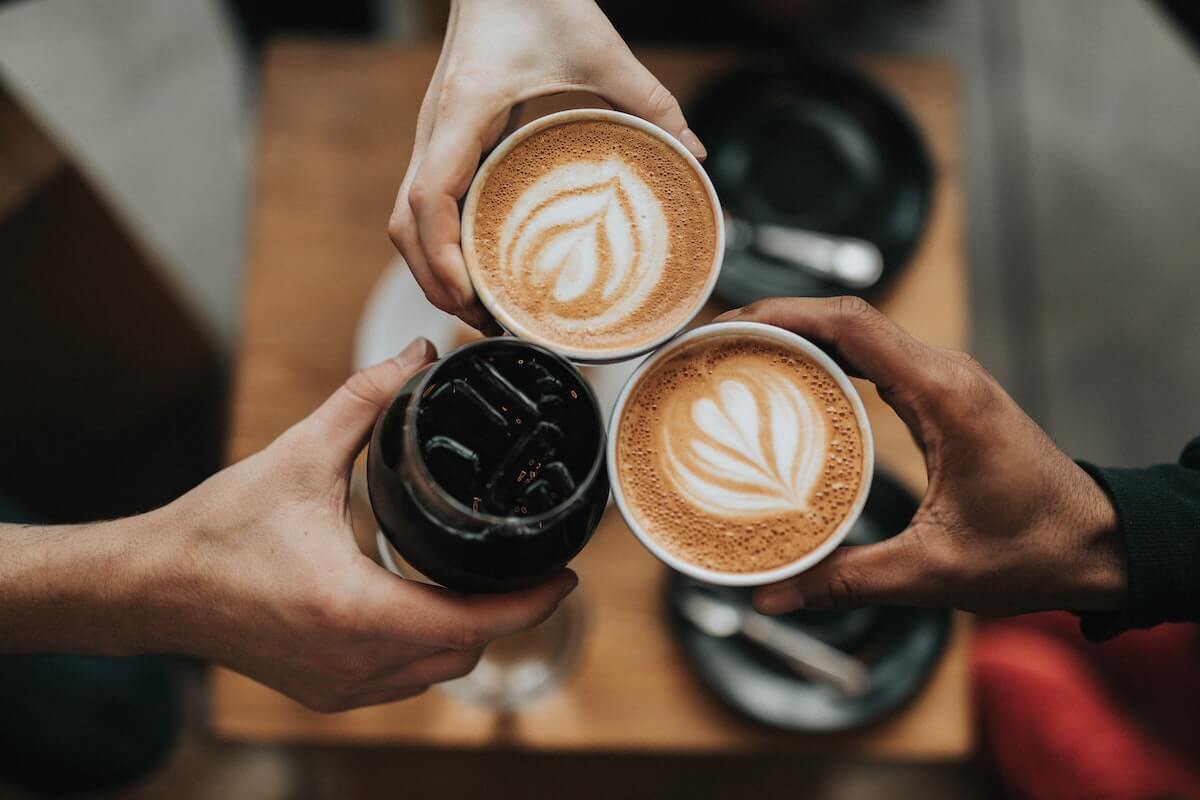 9. Coffee
If the wine and beer didn't convince you to move to Oregon, perhaps the coffee can. Coffee is a big deal in Oregon and there are so many coffee options there. These include over 200 specialty coffee shops and micro-roasters throughout the state. It's easy to say that a high-quality cup of coffee can be found in the state of Oregon. Some popular places to try a high-quality roast are Stumptown Coffee, Coava, Sleepy Monk Coffee Roasters, Never Coffee, and Water Avenue Coffee.
10. Marijuana
In 1973, Oregon became the first state to decriminalize marijuana and later legalized recreational marijuana in 2014. Oregon ranked in the top fifth of states for cannabis usage and I think it's safe to say that it is fairly easy to get a hold of.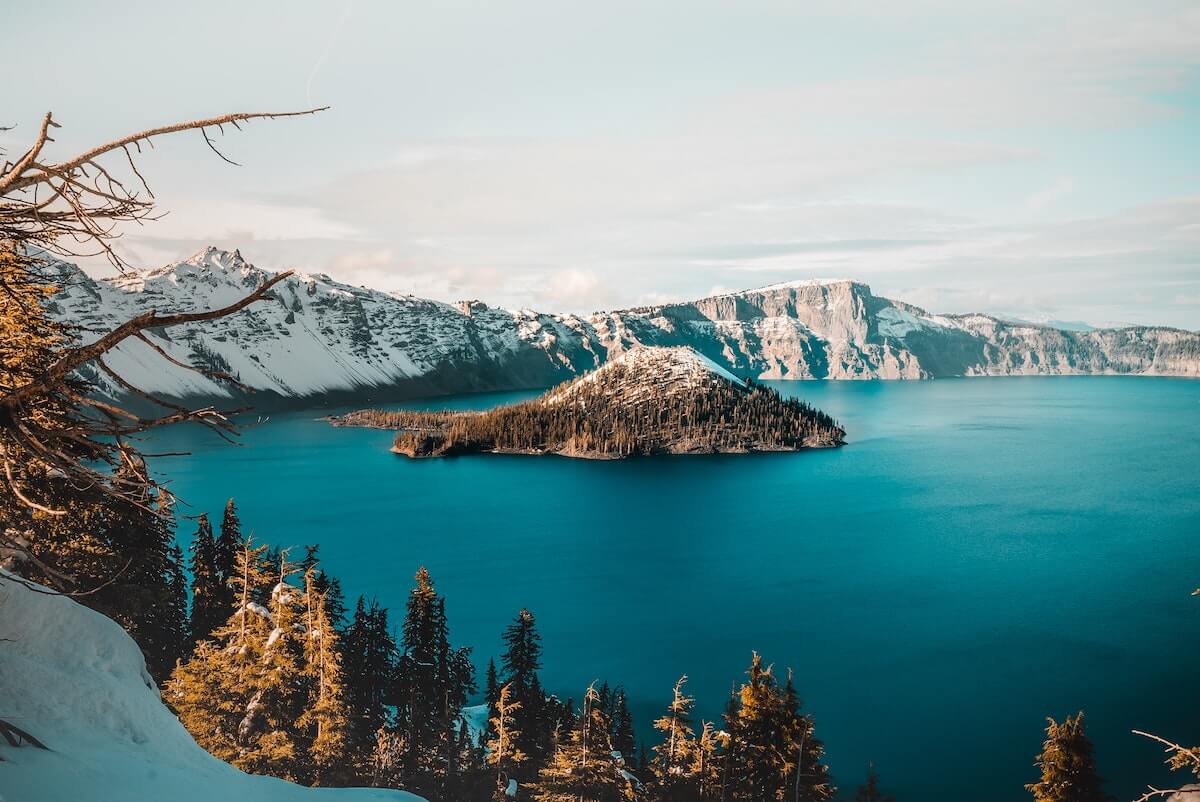 11. Crater Lake
While I previously mentioned that Oregon has beautiful outdoors, I think it's important to mention that it is also where Crater Lake is located. Crater Lake was made in the remains of an ancient volcano! How cool is that? It is the deepest lake in the United States and is over 6,500 years old. When I say deep, I mean close to 2,000 feet deep. That makes it in the list of the top ten deepest lakes in the world! The Lake is filled with crystal blue water and is definitely a sight to see!
12. Great Weather
Along with having beautiful outdoors, the climate in the state of Oregon is pretty great. The temperatures rarely go over 100 degrees or below 32 degrees. While Oregon is known for rain, the summers are very beautiful and great for spending time outdoors. And if the snow is not your thing, you may appreciate the trade-off for some extra rain.
13. No Sales Tax
If you are a big shopper, you'll love the fact that Oregon does not have a sales tax. This means that when you are making a purchase in Oregon, you will pay 0% in sales tax on those items. That makes it really easy to know exactly what you will be spending on items by looking at their price tags and no need to add an additional percentage on top of it to cover sales tax. Other states without a sales tax are Alaska, Delaware, Montana, and New Hampshire.
14. Relatively Safe
You might be pleased to hear that Oregon has a low violent crime rate. As of 2022, Oregon's violent crime rate was 4.0 (4 incidents per 1000 people) with the national average at 4.6. This makes it the 12th lowest state for violent crime nationwide. While Oregon does not have a high violent crime rate, it does have a high property crime rate putting it in the top ten in the United States. So make sure you watch over your belongings while in Oregon because theft is more common there.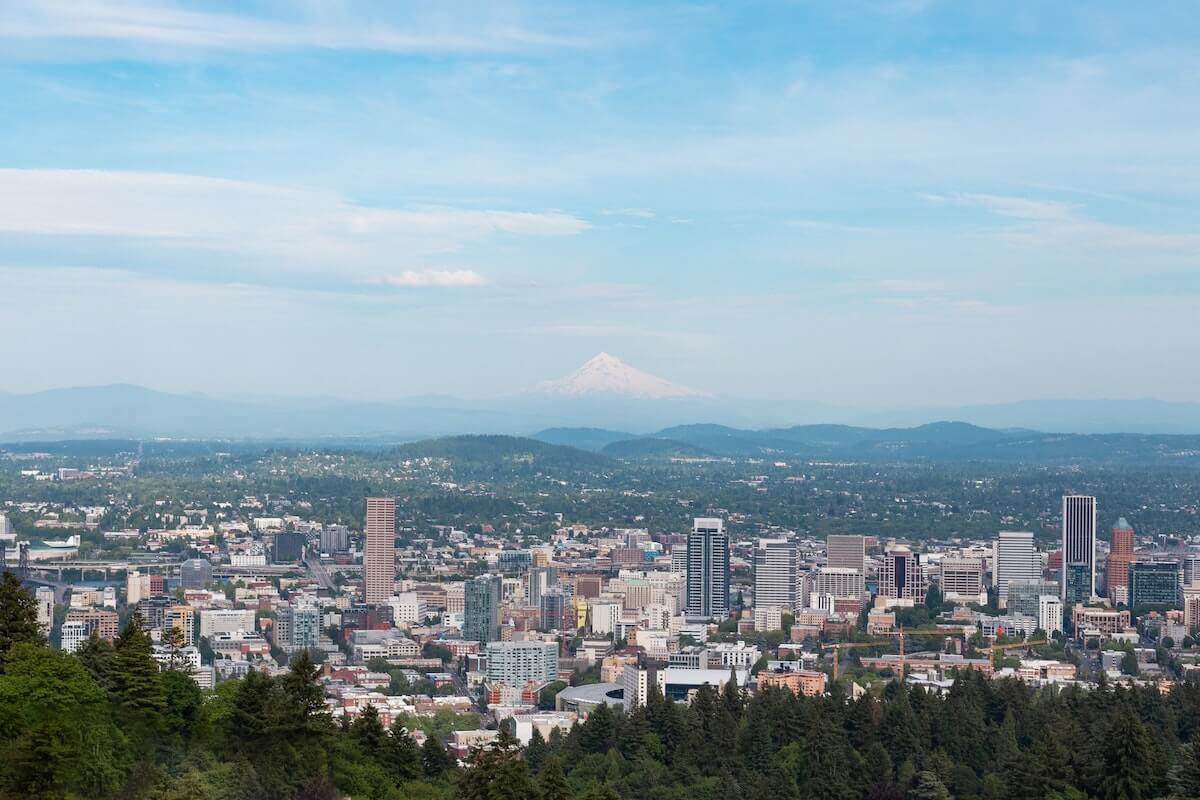 15. Great Airport
The main airport in Oregon is great! This airport known as the Portland International Airport is a good size and therefore rarely crowded. The airport is connected to a large amount of US cities and international locations. This makes it very convenient for all residents that like to travel. This airport is a hub for Alaska Airlines and its nonstop international flights are to Canada, Mexico, Germany, Japan, South Korea, the Netherlands, and Iceland.
16. Clean and Ecofriendly
A good reason to move to Oregon is that it is a very clean state. The streets, air, and water are known for being very clean and there is very little litter overall. In fact, if you are caught littering in Oregon you can be fined up to $6,250 and/or imprisoned for up to one year! Oregon strives to be clean and out of all states with the lowest carbon footprints, Oregon has the 5th lowest per capita. Oregon also does great with renewable energy. In 2019, over 60 percent of Oregon's energy came from renewable sources. This makes Oregon one of the six states nationwide that produce over half of all electricity from renewable sources.
Cons of Living in Oregon
There are many things that make Oregon great, but just like every other state, there are some downfalls as well. While researching the benefits of living in Oregon I found some interesting things that residents of Oregon do not appreciate. In order to make a wise decision on whether you'd like to live in this state, it is important to also go over the things that may make it not as great of a living situation.
1. High Income Tax
Oregon is known for having no sales tax, but unfortunately, they make up for it by having very high-income taxes. Its income tax is actually the largest tax burden for individual filers in the United States, with Florida being the lowest. Oregon has a graduated individual income tax, with rates ranging from 4.75 percent to 9.90 percent. The high cost of living in Oregon needs to be considered when looking at what jobs in that area are paying. I recommend consulting with a CPA and going over your individual tax burden in Oregon before making a move there. If you'd like to estimate your potential income taxes in Oregon you can use an Oregon Income Tax Calculator.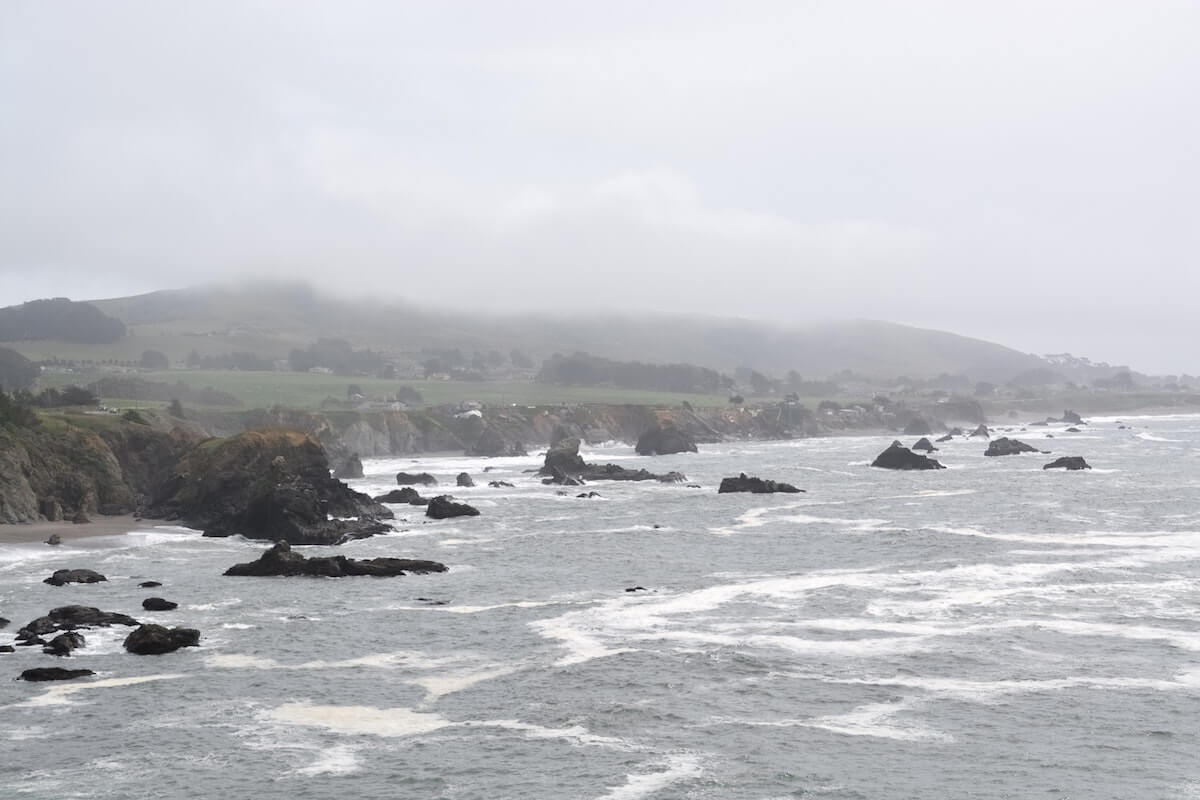 2. Rainy
While the temperatures in Oregon mostly stay in a comfortable range, Oregon experiences rainy weather fairly often. While it rarely rains heavily, for most of the year (7 to 8 months) the weather is cloudy with some light rain. Instead of having beautiful white winters, the winter months consist of a lot and a lot of rain. The average rainfall is anywhere from 80 inches to 100 inches a year, depending on where in Oregon you are located.
3. Housing Prices
While housing is not extremely expensive in Oregon, it is higher than the national average and should be considered when deciding to move there. In 2020, the median price of a house in Oregon was $344,200, while the national average was more than $100,000 less at $231,200. These prices are in most of Oregon's major cities, including the ever-popular Portland, Oregon.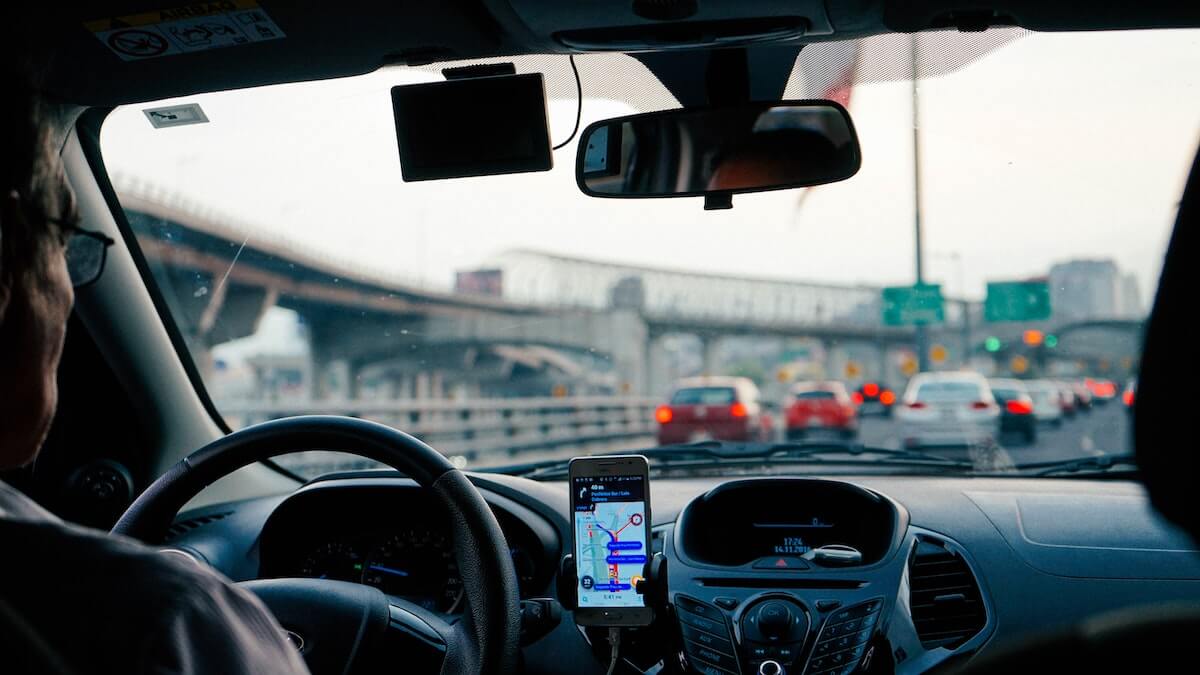 4. Overcrowded
Portland, Oregon was one of the top cities in housing growth in the past 5 years. Due to this, the housing market is very tight as there aren't many properties to choose from. This growth of almost 10% each year has led to overinflated property values. Along with housing, there is a lot of traffic in the big cities of Oregon. Peak driving hours can be really long, especially on major highways. If you are planning on commuting to work while living in Oregon the extended length of your drive isn't something to look forward to, especially during rush hour.
5. Poor Education
Oregon is one of the lowest-ranked states when it comes to schools and child education. Oregon has very few students attending schools that are funded at or above the national per-pupil average. When it comes to funding for its students, Oregon is currently at about 13 percent compared to the national average of 42 percent.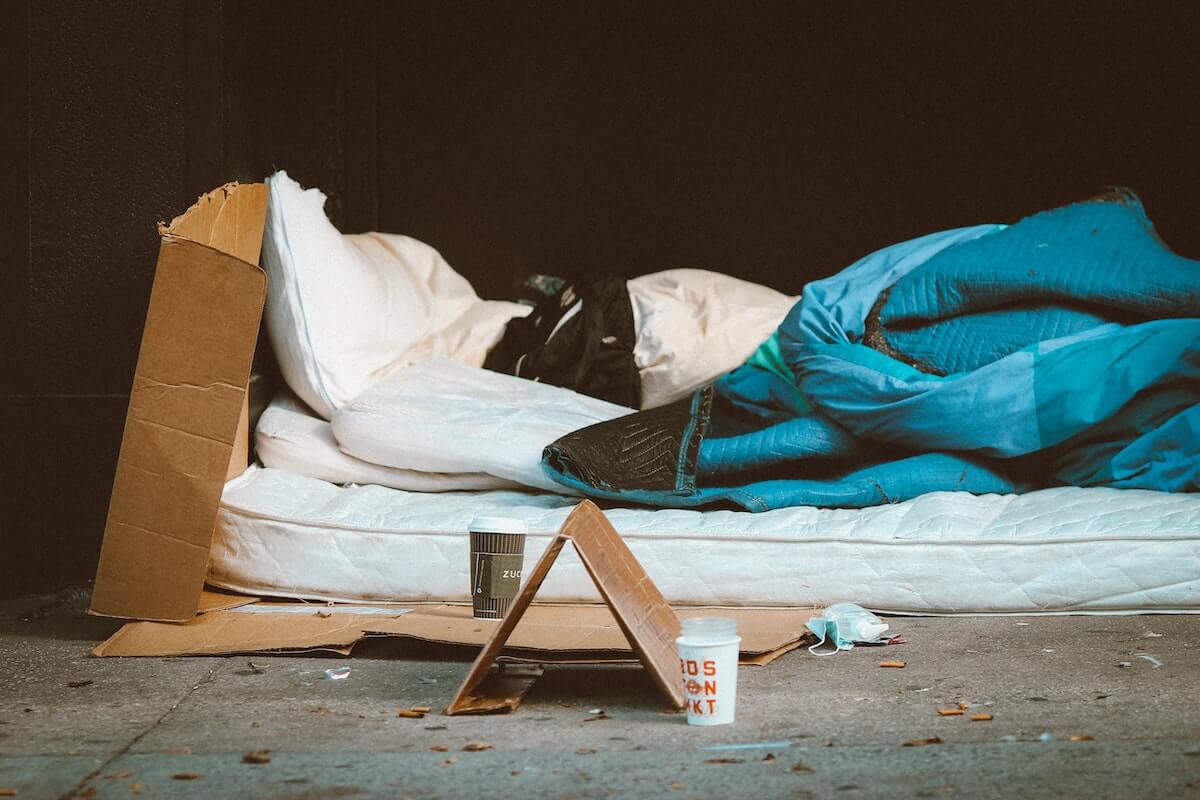 6. Homelessness
Homelessness is a real problem in Oregon, especially in Portland. There are homeless tents all around the city and homeless people can be seen pretty much anywhere in the major cities. In 2019 an estimated 4,015 people were experiencing homelessness in Portland alone, with half of them living on the streets. This number is most likely higher and increases each year.
7. Lack of Diversity
While Oregon people are friendly, they are not that diverse. Unfortunately, only eight other states have a lower percentage of African American residents with Oregon's total population at a little over 2 percent. Oregon has a large population of residents that identify as Non-Hispanic white, at about 75%. This number however is decreasing as the Latino and Asian populations grow.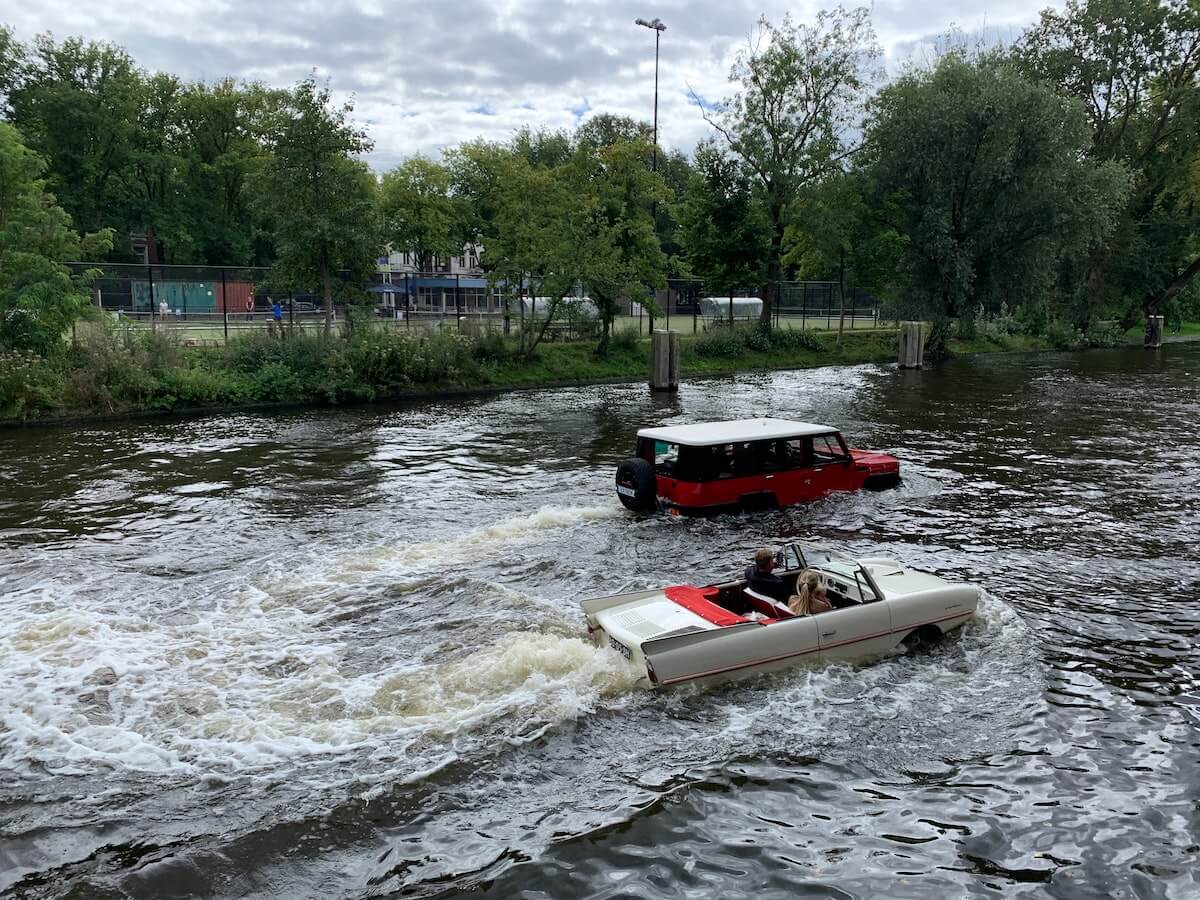 8. Natural Disasters
It is important to know about natural disasters in your area in order to protect yourself, your family, and your property. Oregon is not the highest on the list of most natural disasters, but still has several to keep your eye out for and prepare for. These hazards are floods, landslides, tsunamis, coastal erosion, earthquakes, and wildfires.
Final Thoughts
After learning about Oregon and its benefits and downsides, I hope you are able to make a more educated decision on whether you'd like to live in or visit this state.