Disclosure: This page contains affiliate links and we may receive a commission through them, but this is at no additional cost to you. For more information, please read our privacy policy.
In this 2Captcha review, we're going to go over how 2Captcha works, if it's worth it, how much you can earn, and if it is a scam.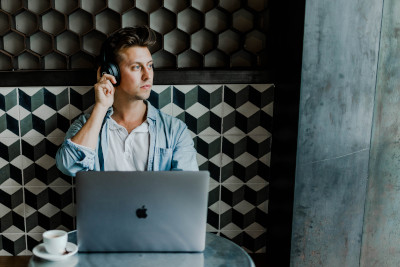 2Captcha is a website where you get paid to complete "online captcha typing job" as they say on their site. Basically you get paid to fill out the frustrating captchas over and over and over again.
We have compiled this 2Captcha review compendium for your reading pleasure. We're going to go over how 2captcha works, if it's worth it, how much you can earn, and if this app is a scam.
My favorite part you ask? It's 100% FREE to sign up.
What is 2Captcha Software and How Does it Work?
2Captcha is a website where you get paid to solve captcha puzzles.
Captchas are generally images that also have distorted text in them that you get to answer to prove that you are a human.
If you have to fill out captchas all the time, it can get obnoxious. That is where 2Captcha (and you) come in.
Users can register on 2Captcha, and upload the captchas that they want to be answered. Then someone like you comes along and solves the captcha. You get paid on a per captcha basis.
They pay in crypto, which is a huge bonus in my opinion. You gotta love that BTC.
How Do I Get Started With 2Captcha?
I signed up with one of my junk email addresses that I use for apps just like this.
Follow the easy guide on their site
Profit!
Is 2Captcha a Scam?
No. They definitely pay their workers. The pay is not very high, but they payout. Which is always a sign of a reputable company.
2Captcha Payment Proof
I even went out and found a video of someone that shared their payment proof for your viewing pleasure.
How Much Do You Earn With 2Captcha?
This is where things start to get a little sticky. If you are solving normal or basic captchas you can earn $.40 for every 1,000 captchas that are solved. Those are the captchas that are images with distorted text and you input the numbers/letters that you see.
There are also the captcha puzzles that ask you to identify yourself as a human by ticking a box that says, "I'm not a robot". As you know, sometimes those ask you to solve an image puzzle afterward.
The pay for the more advanced Recaptcha puzzles is $1 per 1,000 puzzles solved. You also will need to download specific software to solve them.
Next to each captcha that you are trying to solve, the rate is shown at which you will be paid. You can use that to do some back of the napkin math to see what you will be earning per hour.
When I did the math, the results were staggering. Even at six captchas per minute, it would take you about three hours to complete 1,000 captchas. As seen above 1,000 captchas pays $.40.
That means you are looking at $.13 an hour to fill out captchas. That is when you are working fast too!
If you live in North America, that would be terrible. If you live elsewhere the dollar has more buying power and might be alright.
You can also earn money through their referral program. If you end up with a lot of referrals you could be making some sweet cash by marketing only.
You can invite your referrals to be a worker like you or a webmaster. On top of your earning you will get 10% of their spending or earnings.
If the person you recruit is a worker, you get 10% of any work they do on the site.
If the person that you recruited is a webmaster, you earn 10% of their spending on the site.
Pros and Cons of the 2Captcha App
Here's the shortlist of pros and cons. If you have any others that I should add please let me know.
Pros:
Cash-out is only $.50
Referral program
You get paid in crypto
It is pretty easy
Cons:
No PayPal
You can get banned for bad solves
Low earnings per hour
Conclusion
2Captcha pays too low for people in North America or Europe. I would instead look at our article on best side hustles or 5 hobbies that can make you money.